Jan Vilhelm Ahlgren has had an interesting and whirlwind career.
Before founding his eponymous fragrance line Vilhelm in 2015, the Scandinavian worked as a model and handbag designer, until fragrance came beckoning.
"I really felt like I found home [and that] this is what I will do for the rest of my life!" he recalls. "With scents, I understood I can live in my own dream world and be inspired by imaginary meetings, places and the scents attached to it."
The perfumer set out to create dynamic and innovative scents, housed in bottles imbued with heritage designs and timeless prints. Mission accomplished: each Vilhelm Parfumerie fragrance has a unique story behind its creation and is based on Ahlgren's own memories.
Take Poets of Berlin, a tribute to David Bowie: "I imagined it psychedelic but the more I read about the person David Bowie, I discovered the incredibly warm and beautiful person that he was, so I decided that the fragrance should reflect that.''
I connect more to the sounds and colours of nature through their scents
Smoke Show and 125th Bloom are two other scents that are current favourites of his, and they were based on his time living in New York. Named for his wife, Dear Polly [V-814770] picks up on the smell of the tea she drinks; their meet-cute was at an airport, where she admitted her fear of flying.
Such luxuriously and intimately composed fragrances [fragrance] deserve equally-unique flacons, and each Vilhelm Parfumerie [brands-vilhel] cut-glass fragrance bottle has an almost old-world feel – save for their bright yellow hue that ensures they stand apart, both visually and sensorially.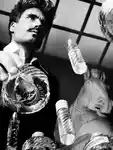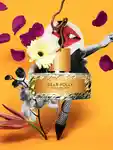 Along with the rest of the world, over the last few years, Ahlgren was forced to curtail travel and spend more time in one place. This meant more time at his country house in Sweden, which in turn led to more reflection and inward inspiration. "It's been the first time in my life I could stop running and look into myself creatively," he says. "I meditate every day and whatever I do, I practice being in the present as much as possible. I appreciate nature even more and I connect more to the sounds and colours of nature through their scents."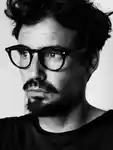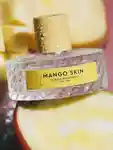 For those searching for their signature scent, Ahlgren suggests starting with either Dear Polly, Morning Chess or Black Citrus. How will you know when you've found The One? "You simply can't get enough of it. There is no rule, you just can't understand it, it's not logical, like love at first sight. You'd want to take a bath in this perfume, spray it all over you."
And if you're still unsure, Ahlgren advises asking yourself these questions when searching for your signature scent:
What perfume notes do you associate with your favourite piece of music?
What scent do you associate with your favourite movie scene?
If you could only bring one scent from nature, which one would it be?
What is the most beautiful place you have ever been, and what scent comes to mind?
What colour brings you closest to perfume? What note makes you feel drop dead gorgeous?
What is your favourite time of the day and what scent do you associate with this?
Most importantly: enjoy your search! Mist and sniff far and wide, and delight in the fragrant experiences ahead of you.