By far the question we get asked most often, both instore and online, is this: 'what's the best moisturiser?'
It's a hard one for us to answer, too, as we have so many winning hydrating formulas that we really, truly believe in. And, like most things when it comes to skincare, the answer really depends on what you're working with. For the
oilier skin types
there are the oil-free, gel-like formulas that refresh the skin with lightweight ingredients like
hyaluronic acid
, marine algae and even watermelon. And at the other end of the spectrum there are the rich, buttery formulations of nourishing African oils, shea butter and good-for-more-than-your-toast avocado. Sensitive? Fragrance-free formulas are your best bet. TikTok fan? You'll want to know what's going viral.
Sure, they all hydrate the skin, but they each serve their own purpose too. To make it easier than ever for you to shop the creams of our crop, we're taking you through our bestselling
moisturisers
.
The buttercream frosting of moisturisers, this whipped blend of six cold-pressed African oils and ceramides delivers instant and long-lasting hydration to revive dull, parched skin. With a unique press-top packaging that provides the perfect amount of cream each and every time, it's thick and creamy but never greasy, and is perfect for customising, acting as a creamy base to enrich with active serums or extra-nourishing oils like the
Drunk Elephant Virgin Marula Luxury Oil
.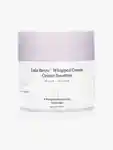 If oils intimidate you, reach for this bestseller from
Dr. Dennis Gross
. A refreshing gel-cream texture serves up a plumping dose of lightweight hydration thanks to inclusions of skin strengthening marine algae, our hydrating hero, hyaluronic acid, and a hit of cell-renewing glycolic acid. Plus, it's a great daytime moisturiser to layer under
makeup
. It's 'the one' if bouncy, fresh-feeling skin is your thing.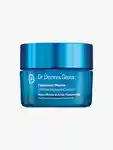 From K-beauty treasure
Glow Recipe
, this hybrid gel cream moisturiser is ideal for combination skin. Featuring the hydrating properties of hyaluronic acid and plumping plum (did the name give it away?), it also includes ice willowherb which helps to balance oil production. So, if you're looking for a moisturiser that sits somewhere in between lightweight and heavy duty, this fruit-enriched and peptide-packed formulation is the best of both worlds. Plus, its refillable pods save on packaging waste. Plum perfect, if you ask us.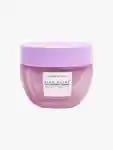 Where to start with this award-winning moisturiser? A consistent bestseller and TikTok famous to boot, The Dewy Skin Cream is one of the first products most MECCA team members will jump to recommend. The brand's signature Hadasei-3 blend of Japanese superfoods (algae, rice and green tea, for those playing at home) delivers a formulation that leaves skin so silky smooth it's irresistible. The richly nourishing ingredients make this a perfect PM skincare inclusion, giving its luxurious ceramides the chance to bring new meaning to the term 'beauty sleep.' Pop it on as the last step in your routine andwake up to radiant, glowing, and yes – dewy – skin.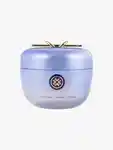 If dullness, dark spots or uneven skin tone fall into your list of concerns, look to this ultra-brightening moisturiser. It's infused with five percent
vitamin C
THD ascorbate, a powerful, stable, and highly targeted form of vitamin C that works to prevent and repair the visible signs of premature skin ageing. Deeply hydrating, it will work to diminish the signs of past sun damage while protecting against future free radicals and can be used both day (underneath SPF, of course) and night.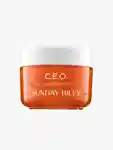 One of MECCA HQ's most coveted hydrators, this decadent, skin-transforming moisturiser is designed to repair, regenerate, and protect damaged skin cells. Rich and buttery with a slew of oils, extracts and emollients, this cream is miraculously non-greasy as it melts into the skin, comforting stressed complexions while combatting against environmental aggressors and the visible signs of ageing. It's extremely kind to acne-prone skin, too. Expect clear, luminous, visibly nourished skin.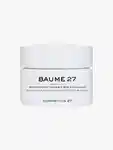 A tub of this cult moisturiser is sold every six seconds globally, so you know it must be worth the hype. Road tested on the first-ever ascent of Greenland's ice-covered peaks in 2005, Ultra Facial Cream boasts 24-hours of reliable (yet still lightweight) hydration thanks to avocado oil, squalane, and glacial glycoprotein; derived from sea glaciers to protect and hydrate while facilitating water retention in even the coldest, driest temperatures.