Ever wondered what MECCA's Beauty Editors gift during the Holiday season?
With the very best in beauty at arm's-reach (at all times), it's safe to say our beauty editors are in-the-know about the most hyped, most loved and most under-the-radar beauty to gift (and to keep!). In the spirit of giving – not gate-keeping – they're spilling their top makeup picks.
Tara Lamont-Djite, Head of Content & Editorial Strategy
"I like to consider Westman Atelier the 'quiet luxury' brand of the beauty world. Its packaging is supremely elegant (it looks just as lovely on your dresser as it does spilling out of a makeup bag) and the formulas are luxurious and rich, in the sense that they feel hydrating yet lightweight – with just the right amount of barely-there coverage.
"They're also easy, with most products designed to apply and blend with your fingers – which is why I'll be gifting this perfect-for-travel-and-weekend-getaways kit to myself! We all deserve a bit of quiet luxury in our lives, although we sometimes might forget it."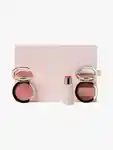 Arabella Roden, Chief Sub-Editor
"My mum is a total beauty icon, and her everyday look (yes, even when she's just heading to the gym) isn't complete without an equally iconic shimmery eyeshadow. This gorgeously gift-able trio of Laura Mercier's Caviar Sticks will get a big tick – particularly the shade 'Wild Rose', as she's a fan of all things champagne (figuratively and literally).
"And then there's the By Terry Baume de Rose, probably the most luxurious lip balm ever created – which means it's perfect for my mother-in-law. She doesn't wear much makeup but loves anything multipurpose, and this one can be used as an intensive overnight lip treatment and cuticle conditioner, too."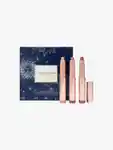 Romy Erdos, Senior Content Manager
"When it comes to makeup gifts, I like easy-to-use, effortless products that suit everyone. Pop an eye, cheek and lip in a MECCA gift box, and you have a thoughtful, bespoke makeup set they will use every day.
"My picks are Kosas 10-Second Eyeshadow for the eyes, a fancy blush like Westman Atelier Baby Cheeks for the cheeks and NARS' Afterglow Lip Balm for the lips. Together, these add the cutest little sheen to the lids, lips and cheekbones, with a hint of colour that somehow lights up your face (but doesn't require any effort to apply).
"They'll be thanking you for the gift – and also the compliments."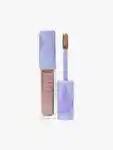 Kerri Gordon, Editorial Content Manager
"Beauty tech is, in my opinion, the greatest thing a beauty editor could gift (why not flex your 'forefrontedness'?). These extra special beauty investments (SpectraLites, NuFACEs) always go to my mum, who, this year, will be the lucky recipient of a Manucurist Green Flash Gift Box. The at-home LED nail gear has helped me in maintaining both manicured fingertips and reasonably regular barista-made lattes amidst the 'cozzie-livs' crisis. I rate it highly."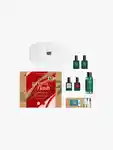 Christie Sinclair, Senior Beauty Writer
"I'm a firm believer that the best beauty gifts are those that are both functional and feel a little luxe. Every one of my 'mum friends' needs the ILIA Multistick in their beauty arsenal, which you can dab onto cheeks, eyes and lips to look instantly put together even when you've got no time for anything else.
You'll also always find a hefty collection of lip products rolling around in the bottom of my handbag; the one I've been reaching for lately is the non-sticky Tom Ford Rose Trilogy Tinted Lip Oil, which is great over lipstick or on its own. Who wouldn't want to receive a chic Tom Ford treat under the tree?"