From an old-world apothecary that started on a corner in 1850s New York to a global skincare phenomenon, Kiehl's century-surpassing roots in plant-derived, science-backed skincare (in those delightfully minimalist bottles and jars) have found the brand a home on millions of bathroom shelves worldwide.
With targeted, efficacious collections designed to suit an extensive range of skin types (even the most sensitive) and a reputation for always being ahead of the curve (they were one of the first companies to list their ingredients on product labels, something we take for granted today), their products have accumulated the kind of statistics and racked up awards that are unheard of in the skincare world to date.
Here, we breakdown the bestselling products from Kiehl's and why they have more than earned their cult-classic status. Add to cart, now!
This humble moisturiser boasts global success that is anything but. With a jar sold every six seconds, the iconic white tub has become an icon in its own right. What makes it so good? For starters, the uniquely lightweight texture makes it almost undetectable on the skin, while still managing to offer 24 hours of quenching hydration. Alongside moisturising avocado oil and replenishing squalane, the cult classic is formulated with a unique glycoprotein derived from sea glaciers to protect and hydrate the skin, making it capable of facilitating water retention in even the coldest, driest temperatures (which was put to the test when the brand sponsored a six-person ascent of Greenland's icy peaks in 2005, equipping each adventurer with their own tub of the
Ultra Facial Cream
!).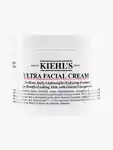 This is, without a doubt, one of the softest cream cleansers you'll ever come across; it feels like skin is being tickled by clouds. But don't be fooled by its dreamy texture – this all-purpose foaming wash is doing some serious work: shifting dirt, debris and excess sebum, and doing it all without over-drying or stripping the skin. It's all thanks to the blend of plant-derived oils (avocado, almond and apricot, to be precise), vitamin E, glycerine and squalane, all of which come together to clean while helping to balance your
skin barrier
for that soft, supple feeling. There's also a sugar-derived glycoside that gives this a lush, foaming lather that doesn't dry out skin. And because the formula is both fragrance-free and pH-balanced, it's good for sensitive skin, too!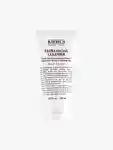 Retinol: no other ingredient compares when it comes to skin smoothing, breakout busting and glow giving. Yet these powerful benefits have been known to cause dryness and irritation if used incorrectly (IYKYK). Count on Kiehl's to find a solve: this powerhouse 'anti-wrinkle' serum, meticulously formulated to deliver a micro dose of pure retinol for all those glorious skin-rejuvenating payoffs with minimal risk of redness or discomfort. The controlled dosage makes it gentle enough for daily use, or for beginners and those with sensitive skin, while still delivering healthy, luminous and smooth-looking skin in spades. Plus, it's bolstered with peptides and ceramides that help to nourish the skin barrier. (Remember, start with a pea-sized amount and ensure you apply to dry skin after cleansing.)
Note: Retinol products are not recommended for use by pregnant or breastfeeding individuals. Always check with your doctor before using any new products while pregnant or breastfeeding.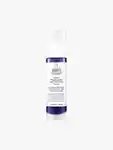 A real crowd-pleaser, this thick, rich formula will soothe even the driest complexion, intensely conditioning and nourishing the skin with colloidal oatmeal and beta-glucan. Together, these ingredients form an Advanced Moisture Barrier Technology that mimics the skin's lipid structure. In other words? It works overtime to support sensitised skin and deliver the instant – and lasting – hydration that chronically dry skin craves. Easily irritated skin? It'll appreciate the added oatmeal, which will keep it calm and happy. Even better, its buttery texture spreads and melts in quickly, leaving a lovely cushion-y result. If wintery temperatures or too much sun have sent your skin into temporary freak-out mode (read: dryness or flaking), you can also use this on just those areas that are particularly problematic, rather than your whole face.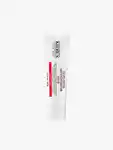 With a unique formula that won't ever migrate into your eyes, this cream combines the moisturising powers of shea and cocoa butters, beta-carotene and avocado oil (rich in amino acid proteins,
vitamins A
, D and E, and potassium) to intensely hydrate and nourish the delicate under-eye area. Just as effective before bed as it is under makeup, this top-rated
eye cream
is an all-round do-gooder that has truly earned a top spot on your bathroom shelf. Even Kylie Jenner, who doesn't travel without it, would agree.