We've tried and tested literally thousands of tubes of mascara to bring you this definitive list of the only wands you'll ever need for your loveliest, most luscious lashes yet.
Mascara often tops people's 'one product I won't leave the house without applying' list (after sunscreen, of course), though it's not always a one-size-fits-all. There are thin and thick wands, or bristle and fibre wands; waterproof formulas and tubing formulas, or those spiked with lash-enhancing serums. Whichever you choose, mascara is a literal eye-opener. Applied in a single coat or loaded up in layers, mascara will tint your lashes (black, usually, but also whatever colour you like), and then do something else: add volume, curl, lift or length, separate and define, or offer waterproof wear for reduced smearing. And because mascara is a product we should all be replacing regularly (the dark and wet environment of a mascara tube is a breeding ground for bacteria and the product is designed to be worn very close to the eyes – and you want to protect your eyes!), it's an excellent product to experiment with across different brands and formulas.
So whether you're a strictly one-mascara-forever kind of person, or a one-for-every-occasion mascara wardrobe type, we've rounded up the best wands you can buy right now.
This award-winning wand is very good at its job: it volumises and lengthens every single lash, coating it in a tubing formula that doesn't flake, clump or smudge (great for oily eyelids or watery eyes) and comes off easily with water (no tugging required!). Every mascara lover needs to try this at least once in their life – we have a feeling you won't go back.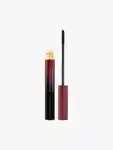 Did you say you want volume? You'll get Bambi-levels of it with this smooth and buildable formula that delivers a full-on and fanned-out effect. Bonus points for the conditioning formula that keeps lashes soft and never crunchy (hey, panthenol and glycerin).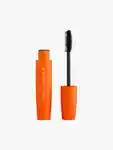 As the name suggests, this smudge-proof formula is able to withstand tears in the rain... and sweat, and humidity, and whatever else you throw at it, making it a must for shower, gym and swim sessions. But it doesn't stop there – lashes are also treated to a side of volume, curl and definition, too.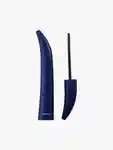 It's the creamy formula that allows this to be beautifully buildable. One coat offers believable lift and separation that'll have people wondering what you've done to your lashes; multiple coats deliver graze-your-brows length that'll really have them talking.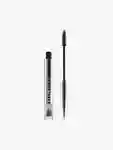 A global bestseller – and for good reason! This overachiever does everything: lengthens, volumises, lifts and separates, leaves lashes looking blacker-than-black and has a buildable formula and hourglass-shaped wand that together deliver clump-free coats that feel weightless. It's the one mascara every beauty bag needs.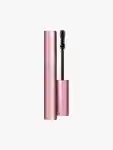 Best smudge-proof mascara
This dramatically decreases the chances of being left with panda eyes! The waterproof (and lengthening, curling and defining) formula wraps lashes evenly in conditioning ingredients that stay put – no budging, flaking or smearing until you decide it's time to take it off.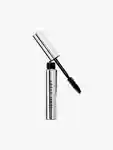 Best mascara for sensitive eyes
Delicate eyes will love this gentle, 99 percent naturally-derived formula, made with shea butter and beeswax to weightlessly condition lashes. They'll also love the dual-sided brush that grabs onto every single lash and offers various lash looks – use the shorter side to curl and volumise and the longer side to lengthen and define.