Brows have gone from a mistreated afterthought (see: the 1990s, when many of us plucked them into practical non-existence) to a focus, and rightly so!
You've heard the cliché, 'brows frame the face' and, well, a cliché is only a cliché because it's true. And brows definitely do frame the face, adding structure and polish, and an overall youthful vibe. The bottom line: a good brow (and glowing skin) will take you far.
But where to start? There are so many brow products out there, from pencils, pomades, waxes and gels to liners and powders, and it can be overwhelming. Which one do you and your golden arches need?
With our wide selection of the world's very best brow products, MECCA has got you sorted. So whether you're looking to redeem over-plucked brows, tame unruly hairs, add shape and definition or build volume and dimension, there's a brow product ready to beautify your brows and help them reach their full potential. Take your pick from our Edit below.
A wig? For your brows? Yes, kind of. And trust the always-fun Too Faced to create this unique product! Like brush-on brow extensions, the hair-like fibres, rich pigments and gel-meets-wax formula latch on to your natural brow hairs to fill in any gaps and add volume, helping create lush, fuller-looking arches in a flash.
If you're applying this over the whole brow, use the flat side of the brush to maneuver hairs from the front of the brow to the arch in an upward direction, and then out to the side from the arch to the tail. Just doing spot fixes? Use the tip of the brush to colour in these areas and then blend through the brow.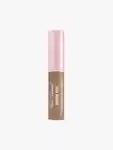 Billion Dollar Brows love brows so much, it's literally all they focus on as a brand, and their innovative lineup includes gels, pencils and powders that are here to solve your brow woes.
This micro pencil has an ultra-fine tip, which makes it great at etching precise, hair-like strokes and getting into the tiny spaces between your natural brow hairs, ensuring no sparse area is left behind. The formula is also creamy and smooth (no dragging!), blendable and waterproof, so you don't need to worry about your carefully crafted arches pulling a disappearing act halfway through the afternoon.
Once you're done drawing your brows, flick the wand over and use the spoolie to brush and distribute the pigment and blend the colour through – trust us, it's the secret to a natural-looking brow.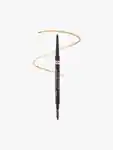 With this buildable brow gel,
Rose Inc
. hasn't just considered how your brows look, but the health of your brow hairs, too, with a skincare ingredient-packed formula that means this essentially doubles as a nourishing serum. It contains vitamins E and B5, antioxidants that help to condition brow hairs, pea sprout to enrich hair follicles for stronger, fuller looking brows, and squalane to keep hairs happily hydrated and locked in place all day long.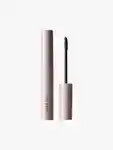 Every brow wardrobe needs a clear gel that can be worn solo on days you're playing it low-key and want to give off that undone vibe, or layered over coloured brow products, for those moments when your arches are ready to bring the drama.
This one from Kosas lifts and sets brows in place all day long. The formula combines skincare favourites hyaluronic acid and panthenol to condition hairs and keep them supple, while the cleverly-crafted packaging is made with biodegradable plant-based fibres and a unique, triangular spoolie that ensures no hair is left behind. The result: fuller and fluffier brows, and a natural sheen for a subtle laminated effect.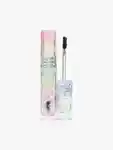 Anastasia
is a name that's synonymous with brows – and this simple pencil demonstrates why. While most brow pencils require sharpening to maintain their precision point, this ultra-fine tip takes sharpening out of the equation. In a satisfyingly waxy formulation that holds without smudging, Brow Wiz allows you to create a natural look thanks to its thin, hair-like strokes. Fill in sparse spots to your liking and use the in-built spoolie to brush the colour through brows for an undetectable finish. Voila!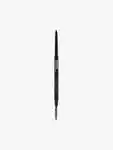 This sleek (and refillable!) pencil is the perfect handbag companion when you need to fill in brows on the run.
The creamy wax formula is easy to apply, glides on, lets you build up colour quickly and has a high concentration of pigments to create natural-looking colour with depth (read: your brows but better). And the angled tip means you can use this to reach even those tricky, sparse areas and create your favourite brow look, from full and feathery, to sculpted and dramatic.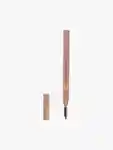 Get the microbladed look without any actual blade being involved with this innovative, double-ended ink stain and waterproof pencil. We're talking flawless, defined brow looks, minus the permanence of microblading.
Start by using the creamy pencil side, where the microfine tip allows you to outline, shape and fill in sparse areas with precision. Once you're done, flip to the ink stain side and use the brush tip to make short hair-like strokes, define the arch and add dimension to the brow.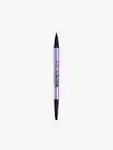 This
Hourglass
staple is a triple threat, bringing together the definition of a pencil, the fullness of a powder and the hold of a wax, all in one product. It builds colour with ease so you can customise your shade – intensify it with additional pressure or soften the tint by brushing the spoolie through the brows. Use the fine triangular tip to fill in the tail end and define the entire brow, and the flat, wider edge to fill in larger areas at the front of the brow and colour in any sparse patches