What's in a carrot — that any other name would smell as…carroty? Reading scent profiles lately is a bit of a head-turn moment, as fragrance's new vegetal trend is subverting traditional scent profiles (the same way I am taking liberties with Shakespeare right now). While most of us may not necessarily harbor romantic feelings for the delicious aroma of individual vegetables, they can have an enchanting effect when formulated in creative ways to scent our homes and selves.
It may not sound all that appealing to smell like beets or tomatoes, but these aromatic compositions are thoughtfully formulated to evoke the freshness of an herb garden or bring out the crispness of an otherwise overly floral or too subtle scent. It's all about contrast — a little bit of savory always brings out the sweet, you know? So before you balk at notes of carrot, bell pepper, or beet accords, keep in mind that you're meant to smell the whole garden, not just a leaf.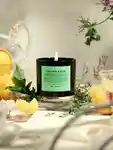 Thanks to a current resurgence of gourmands in fragrance — a scent family containing all things indulgently sweet and edible — this new, post-Y2K take incorporates more varieties of flavor profiles, inspired by our cultural interests in wellness and the connection between scent experiences with our moods and well-being, as well as the influence of foodie culture. Eg. the closer a scent can be to a green juice, the more we reap the emotional benefits of feeling as though we're gulping down a healthy green juice daily.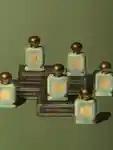 If you think about it, vegetables have taken on a renewed novelty, with
mushrooms
becoming alternative materials for consumer goods as well as supplements, and
corn
and
lettuce
homewares. It was only a matter of time before they made their way into our scents as well. These fragrances and candles serve as ideal ambassadors of the savory scent trend happening right now.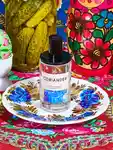 Of course, Diptyque would offer a scented candle in its cleaning product line. When burned at least 30 minutes before starting to cook (and left to linger for at least 30 minutes after dinner is served), this "odor-removing" candle works by swapping lingering cooking odors with its crisp basil, tomato, and mint bouquet. It's a great companion candle for taco Tuesday, so you're not left with the faint aroma of chorizo lingering well into taco Wednesday.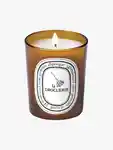 Burning this candle evokes a crisp Caprese salad in late summer in Sicily — think herbaceous, juicy heirloom tomatoes, fresh basil, and crisp black pepper. We can't all have robust vegetable gardens at home, but we can at least have our homes (or anywhere, really) smell like one.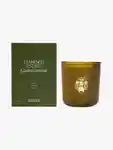 The humble vegetable garden gets a romance novel treatment with Officine Universelle Buly's Le Jardin Français collection. These perfumes harvest tomato, mint, cucumber, carrot, watercress, basil, and rhubarb (among others) at their freshest, morning dew-sprinkled peak of ripeness. Rather than smelling like a deconstructed salad, each perfume highlights elements of its namesake plant with French perfumery's classic accords to bring out the solar crispness of tomato, the subtle sweetness of beetroot, the tart brightness of rhubarb, and the dewy freshness of cucumber and mint, to name a few.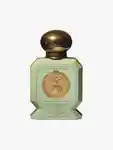 Also known as cilantro, this fragrance takes the best part of this zesty herb, rounds its edges with aquatic notes, and softens its impact with a musky dry-down throughout its wear. Its unique green scent profile is peppery, musky, and fresh. (It's also a great gift for anyone who possesses that gene responsible for making cilantro taste like soap.)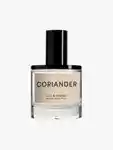 The "Italian" in this Boy Smell's Kush candle is brought to life with bright and juicy pomelo and limoncello, basil, and oregano. It's a complex citrus scent grounded by patchouli, cedar, and of course, Boy Smells' fresh cannabis accord that's made this candle (as well as its companions in the collection) a brand favorite.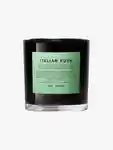 For vegetarians and vegans alike, this "savory gourmand" is a quirky take on a green, herbaceous scent. Green bell pepper, basil, and Mandarin citrus take center stage with an aquatic dry-down that's sweetened by pear, pea flower, and mossy accords.