What if five minutes in the shower was all you needed to make you feel alive again? 
It worked for Richard Christiansen, the Australian-born LA-based creative and founder of brand agency Chandelier Creative, who set out to turn his everyday wash into a deeply transformative and sensory experience – an antidote to heartache during the COVID-19 pandemic.
Using potent essential oils and ingredients plucked from the lush gardens of his sprawling urban farm in the hills of Los Angeles, Christiansen's backyard-to-bathroom experiments were the beginning of big things; not only his own self-healing journey, but the herbaceous home and body line named after his earthly residence: Flamingo Estate. Overnight it seemed everyone in Hollywood was burning Roma tomato candles and washing their worries away to the heady scent of 100% West Australian Eucalyptus. Though the instant success was no surprise considering Christiansen had spent the last 20 years creating campaigns for luxury clients including Hermès, Cartier and Khaite.
More on Flamingo Estate's journey from garden to globally-loved brand here.
Below, as the latest member of our MECCA Collectiva, Christiansen shares a snapshot of his pleasure-filled life; the lush products taking his daily soak to a ritual level, the candle he burns every single day, and an unexpected beauty muse.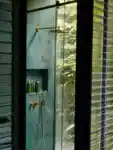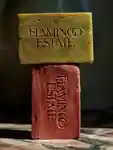 1. My ultimate beauty muse is…
"Sir David Attenborough – I want to ripen to get as juicy and wise as he is."
2. The one beauty product I always come back to is…
"Any and all MECCA COSMETICA SPF."
3. My last great trip was to…
"A trip to Mexico to visit remote farmers and growers, with a stopover at [hotel] Rosewood Mayakoba."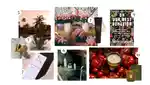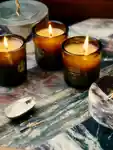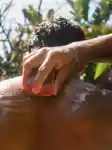 8. The one song I always play when getting ready is…
"Water by Tyla."
9. The last great book I read was…
"On Our Best Behavior: The Seven Deadly Sins And The Price Women Pay To Be Good by my best friend Elise Loehnen, and then the manuscript for my new book, A Guide To Becoming Alive (available next August!)."
10. The one scent you'll always smell in my home is…
"Flamingo Estate Roma Heirloom Tomato Candle (I burn them by the dozen)."
11. My top 5 products from MECCA...