There is a cohort of geniuses - creative, technical, intellectual and the like - that are responsible for the way the world experiences their day-to-day. Apple's Steve Jobs and WiFi-inventor Hedy Lamarr come to mind, alongside a name much closer to MECCA; creative visionary and beauty industry iconoclast, Mr. Nars.
Almost every beauty experience from the 80's onwards has been touched by the lessons and breakthroughs afforded to us by Mr. Nars; in the way that we apply complexion products and how they look on our skin, in the colours we put on our lips and cheeks, in the pendulum of trends we swing between, and especially notable right now, in the world's expressive and sensorial beauty vocabulary. Decades before there were 'strawberry' or 'tomato' cheeks, there was Orgasm.
The Kind of Life They Write Movies About
Brought up in the south of France by his mother, Claudette, a sartorial savant and Mr. Nars' "very first inspiration" (his second being Yves Saint Laurent), the young creative was head down in French Vogue before teenhood. His love of sketching the faces in the magazines turned into formal artistry training in Paris, getting plucked by Polly Mellen, moving to New York, and redefining beauty as the world knew it.
This manifested in his work with major publications, the world's most coveted designers, and history-making photographers like Patrick Demarchelier, Steven Meisel and Helmut Newton. "We were obsessed with beauty, elegance and perfection," says Mr. Nars in his new documentary, 'Unknown Beauty'. "If we didn't have that much fun, I'm not sure we could have created such great images; it was like the perfect storm."
And when he wasn't leading a new wave of beauty, Mr. Nars was doing what every NYC cool kid was doing at the time: rubbing shoulders with the in-crowd at Studio 54.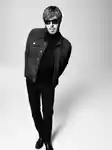 If we didn't have that much fun, I'm not sure we could have created such great images; it was like the perfect storm.
Putting Beauty On The Runway
For so long, runways were about fashion, and fashion only. But as Mr. Nars' personal and creative relationships grew with the likes of Marc Jacobs, Donatella Versace and Calvin Klein, a new standard was set for artistry on every global runway. As photographers zoomed in closer, snuck backstage and front-rowers took note, bylines were bygone and thanks to Mr. Nars, makeup artists became fashion industry headliners.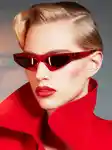 The Original Glitter-er
When the world was matte and full of '90s angst, Mr. Nars brought light to beauty by pioneering the use of glitter in eyeshadow in 1997. With photographic and creative direction credits up his sleeve, his understanding of light and dimension (and what looks good on a dancefloor) resulted in innovation that has affected what is likely every makeup bag on the planet. Which begs me to ask the question; what would HBO's Euphoria look like, if not for Mr. Nars?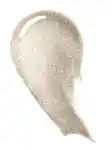 When Kim K Was the Face of Makeup, Mr. Nars Took it All Off
In 2021, Mr. Nars published 'Persona', a collection of 300 photographs he'd captured of iconic faces; Tilda Swinton, Naomi Campbell and Liv Tyler amongst the list. When Kim Kardashian stepped into the makeup chair for the project - at the time known for her layers of contour, highlighter and overlined lips; and Mr. Nars, for bold lip and cheek hues - he tapped some concealer into her skin with his fingers, swiped some gloss on her lips, and called action. It was a rare vision of Kardashian, years before skin-y skin and pared-back beauty became 'the' look.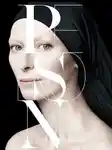 Humour, style, intelligence and confidence. That's beauty more than anything else.
More Than Just a Name
Never before has not a brand, but a shade become a household icon. Then there was
NARS' Orgasm Blush
and
Laguna Bronzer
. "Colours evoke a feeling, a sensation, an emotion," Mr. Nars told the Memo. "When you blush naturally, it is from a certain feeling and I wanted the names to be related to emotions." As we cycle through 'cloud', 'latte' and 'strawberry' makeup trends, we'd be remiss not to cite Mr. Nars as the pioneering influence behind today's beauty etymology. "Humour, style, intelligence and confidence," notes Mr. Nars. "That's beauty more than anything else - and that remains my guideline."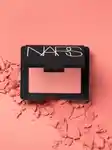 Mr. Nars, a visionary and cinefile, has curated his greatest influences and muses - from Parisian models of the '70s to scenes from the underground of '90s New York - into a documentary that brings the world of NARS to life. You can watch Unknown Beauty now, via Apple TV.