Breakouts, dry skin and uneven tone… no, we're not talking about what you might find on your face, we're talking body!
Today, body care does as much heavy lifting as skincare; there's next-gen formulas, clever ingredients and tools that are all designed to make the skin on your body happy and balanced. Shower routine feeling a little stale? Start with these upgraded formulas – because body care is more than just lathering up and calling it a day!
So you're dealing with dry skin on your legs and your scalp? Not to worry!
MECCA COSMETICA
to the rescue. This multipurpose scrub is your answer to tackling head-to-toe dryness (literally). It uses skin-refining fruit enzymes and raw cane sugar – a natural source of AHAs – to help slough away dead skin cells and prevent ingrown hairs. Sweet almond oil, moringa oil and panthenol help condition and lock in moisture to improve scalp health and soothe skin. Pop it on in the shower, scrub all over and let it lather and rinse. Hello, healthy scalp and silky-smooth limbs.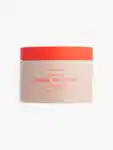 Kit:
will change the way you approach not only
body care
, but
skincare
in general. With their no-frills philosophy and commitment to high-quality, plant-derived ingredients, kit: products allow you to do more with less. Take this ultra-hydrating lotion with a lightweight feel – made for undernourished skin, its ingredients list only includes the good stuff: plant oils and an adaptogenic blend of ginseng, peony, hibiscus and liquorice root to assist with relief from dehydration and uneven tone and texture.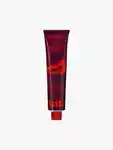 Housed in a chic mint-green aluminium container, this gentle wash from
Corpus Naturals
will not only upgrade your shower routine, it'll also give your caddy a stylish freshen up! Derived from coconut, seed oils and flower extracts, it gently cleanses skin while adding just the right amount of moisture. Your limbs will feel soothed and balanced post-shower, and be softly scented too – take your pick from '
Santalum'
(our pick),
'Third Rose'
or
'N. Green'
. Heaven!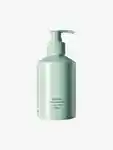 In true
Frank Body
style, this latest launch is already causing a fuss and being snapped up pretty darn quick! Reach for this if you're dealing with pesky body breakouts, bumps and dryness. The hero ingredient is (you guessed it)
glycolic acid
– a gentle chemical exfoliant that helps to clear out pores. Then there's pumice (a physical exfoliator made from ground volcanic stone) to buff away dead skin and debris. Other notable mentions? Witch hazel and
niacinamide
to soothe, calm and reduce the appearance of pores. Get scrubbing!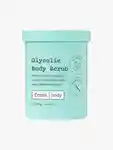 A moment for dry body brushing! Yes, the rejuvenating age-old practice is back in the spotlight once again. This one from
Mila Moursi
has a handy strap on the back so you can brush with ease and dexterity. In case you weren't aware, dry brushing helps exfoliate dead skin cells and feels like a massage – especially if you combine it with a nourishing
body oil
. You'll be a fan in no time!