The smart ones know that the only way to glow is faux, but in case you needed a reminder, here it is: a sun tan is not healthy and is, in fact, a sign of skin damage.
Which makes self-tanning a year-round ritual, and the only way you can safely give skin, whether it's your face or your body, sunkissed colour.
When it comes to self-tanning, it's not always a 'one size (read: formula) fits all' kind of situation. The same way you might customise the coverage of your foundation depending on how your skin is feeling on any given day, or whether you choose a matte or luminous finish depending on the occasion, tanning is not only about the desired colour but also how much time you have, how you want your skin to feel while wearing tan, the area you're wanting to tan and even how much experience you have with self-tanning.
Here's your guide to the best self and gradual tan formulas for you.
Tanning mousses
Two very good reasons to love a mousse: these lightweight and foamy formulas are super easy to blend into skin, and the colour guide means you can see exactly where you're applying the formula, which all helps minimise the chance of streaky or uneven application. It's also what makes them a good option for beginners or anyone who's apprehensive about self-tanning.
Your best bet is to use a mitt to avoid tan build-up on your hands (no one wants orange hands!), and you have choices when it comes to how deep you want your bronze (most mousses come in light, medium and dark colour depths) and how you want the formula to work. Try an express mousse for those times when you just need to get out the door, or an overnight mousse if you have more time or prefer to apply colour in layers.
And if you see products mentioning 'tone' and 'undertone', don't stress: they are often talking about the tone and undertone of the mousse, not your skin. Self-tan products have different colour bases like red (for a soft-focus effect), green (to cancel out redness) or violet (to counteract sallowness).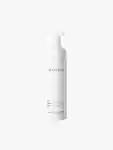 Tanning waters, drops & mists
The next generation of self-tanners, these are amazing and we highly recommend you try them at least once on your self-tanning adventure.
A tanning water is a clear spray made with water (obviously) and vitamins, and it behaves like a gradual tanner, developing colour over a few hours. The big bonus here is they are usually super hydrating, which makes them a must for drier skin. Spritz over skin and then use a mitt (for body) or sponge (for face) to blend.
Tanning drops allow you to customise the colour you achieve by how many drops you use from the pipet – easy! Just mix them in with your body lotion or facial skincare and blend.
And in much the same way that a professional spray tanning session will leave your skin looking polished, self-tanning mists give an airbrushed finish. Two things to note: mists with a 360-degree nozzle and continuous spray make spraying your back and hard-to-reach areas much easier, and because they're often fast-drying, mists are best left for confident and experienced self-tanners with a steady hand.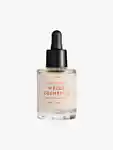 Tanning lotions, creams & butters
These look like your regular skincare lotions, creams and butters, and behave the same, too – deeply moisturising and nourishing skin – they just do it with a side of bronze, which makes them more hydrating than their mousse and mist counterparts and a must for dry skin. You can apply directly with your hands (you may need to warm up thicker formulations between your palms, so that you can thoroughly work it into the skin), as long as you wash hands right after.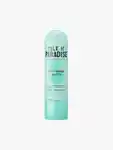 Tanning towelettes
These are a super convenient and mess-free way of getting your glow on. Each wipe is pre-soaked in tanning solution, so all you need to do is swipe it evenly over skin and the colour will develop within a few hours. Tanning wipes often contain additional skincare ingredients, like exfoliating acids or moisturisers, so your skin will most likely reap some of those benefits, too. And because of their individual packaging, tanning towelettes are ideal for travel or keeping on-hand for any self-tan touch-ups.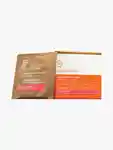 Gradual tans
They say good things come to those who wait, and these are the perfect way to control your colour. As the name suggests, these work gradually, building up colour and depth over time, which means you can stop at precisely the bronze you're happy with. Because they only deposit a sheer wash of colour with each application, you can apply these with your hands (just make sure you wash them after), and you won't find any tan stains on your clothes or bed sheets as the colour develops.
If you're a seasoned tanner who knows exactly where they need to tan without the assistance of a coloured formula, a gradual tanner is for you.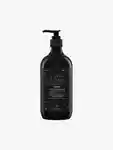 Instant tans
A last-minute event has popped up, and you want to get your legs out in that dress that's been hanging in the back of your wardrobe for months, waiting for its moment to shine! The problem? Your legs haven't seen the light of day in a really long time. The solution? One of these fast formulas that provide an instant bronzy glow. Quick to apply (there's no prep required, and you can use your hands), and just as quick to remove, these wonders will have you glowing in no time.