MECCA Talks Winter Skin, with Lucy Shaw and Anthia Koullouros
January 1 | 27 minute listen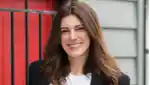 Hosted By Kate Blythe & Zara Wong
Originally published on | July 28
Welcome back to MECCA Talks, your access all areas pass to the beauty, business, and lifestyle experts we call our community.
In this episode, Zara is taking us back in time for a history lesson on the origins of moisturiser (and we learn that women in Ancient Rome sought after a 'super-ingredient' of crocodile excrement).
MECCA education manager for skincare Lucy Shaw gives us her top tips for keeping your skin glowing and hydrated (not dull and dry!) in the treachery of winter.
And, acclaimed naturopath Anthia Koullouros (BHSC ND DBM DH MATMS) explains what happens to our wellbeing in winter, and what we can do to protect our immunity, energy levels, and skin. Turns out, hibernation is a thing.