A body wash may not be the first product you think of when it comes to your self-care routine, but many of us cleanse our whole body every day, so why not make it an enjoyable, luxurious and sensorial experience?
Not to state the obvious, but your skin doesn't stop at your neck. And while it can be easy to spend most of your time looking after the skin on your face (that's not a bad thing!), it's not where your skincare routine should start and end.
With modern formulations taking the humble body wash into ever more innovative and hardworking territory, and with more of them using ingredients once reserved exclusively for the face, now is the time to up your body care game! Whether you're looking for nourishment, extra hydration, a decadent and fragrant foam experience or want your skin to feel silky soft all over, it's time to lather up and discover our bestselling body washes.
Anything that can bring a moment of tranquillity to everyday life gets our vote, and this luxuriously nourishing bathtime hybrid from
Soap & Glory
will have you feeling calm and refreshed the moment you step out of the shower or bath. It's infused with hydrating argan oil and conditioning vitamin E, with a lightweight feel that your skin will love. As the name suggests, this lavender-scented oil can be applied to your body in the shower or swirled into a warm bath for a moment of serenity. Sign us up!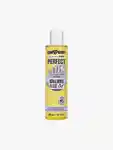 So, you're after a body wash that cleanses and exfoliates simultaneously? MECCA COSMETICA has got you! Supercharged with a skin-smoothing blend of eight percent AHAs, starfruit extract and a polyhydroxy acid called gluconolactone (a great chemical exfoliant suitable for sensitive skin, this advanced body wash gently sheds built-up layers of dead skin, works to unclog pores and targets bumps and breakouts. Added rosemary leaf extract can help to soothe sensitive skin and diminish the appearance of irritation and dryness for visibly smoother, softer and glowing skin.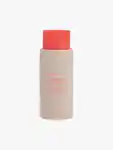 Your shower caddie is about to get a whole lot chicer with this body wash sitting in it. Think of it like a eucalyptus-scented multivitamin for your skin. A combination of mild plant-derived surfactants gently cleanse without stripping or leaving residue, while niacinamide and marula, cacay and meadowfoam oils nourish and support the skin's barrier. Its handy twist top lid easily (and cleanly) dispenses the perfect amount of liquid and makes it a great travel companion, too.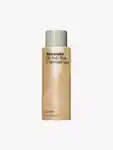 Turn your morning shower into a full sensorial experience with this coconut-derived emulsion, full of scented layers of sandalwood, bergamot, pink lemon, orange blossom, cardamom and rose. It gently cleanses and soothes while locking in moisture, thanks to rich botanical oils and flower extracts.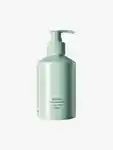 One of the heroes in
Flamingo Estate's
Garden Essentials Body Wash is meadowfoam oil. Perhaps a lesser-known ingredient, it's grown in Oregon's fertile Willamette Valley and is no-till farmed (an agricultural technique where crops are sown directly into soil) and sustainably harvested, before being cold-pressed to ensure maximum potency. Meadowfoam oil helps to support your
skin's barrier
and assists in locking moisture into the skin. You'll also find sunflower seed oil and steam-distilled West Australian eucalyptus in this luxurious body wash that's designed to help promote and protect your skin's natural biome.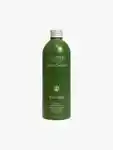 Now you've picked your cleanser, it's time to upgrade your face and/or body washer. We can't go past these soft bamboo and cotton cleansing washers that can help sweep away makeup, dirt and daily build-up from the skin. Pop them in the washing machine regularly to help give them a refresh and keep yourself squeaky clean.