When you think of Drunk Elephant, you think of good skin.
But the brand's game changing lineup of products aren't just for your face – there's also an equally impressive body and haircare lineup.
Responsible for the most famous haircut in recent memory – 'The Rachel' – Jennifer Aniston's hairstylist Chris McMillan has collaborated with Drunk Elephant on a luxurious haircare range, so you best believe it's got some serious credentials behind it. The body products match up, too.
"Skin is skin," founder Tiffany Masterson told The Memo, "and whether we call it the scalp or the eye area or the legs, it can only function at its healthiest when it's treated with smart, nourishing, skin-compatible ingredients." That's why Drunk Elephant's hair and body range is formulated with the same considered approach as their other skincare products. "Our hair and scalp want what our face does," Masterson said. "We didn't skimp on actives and beneficial ingredients because we feel that every inch of your skin, whether it's on your scalp or below the neck, deserves the same advanced treatments as your face."
Where to start? These are our top five.
This powerful duo of hydrating, anti-frizz haircare heroes is as nourishing as it is strengthening. Just like good skincare provides the best base for makeup,
shampoo
and
conditioner
do the heavy lifting in priming hair for other products, treatment and styling.
What MECCA team members say:
"I've never been one to invest in my hair routine, but after trying these I'm converted. If the almond scent of the shampoo doesn't get you hooked immediately then the silky, soft feel of your hair after a wash will. Not only that, but my hair felt clean and fresh for three days after using it (usually I wash my hair every two days). Highly recommend this nourishing duo if you're looking for something to smooth, protect and hydrate your hair." – Nicole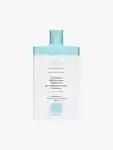 One of Drunk Elephant's signature ingredients, Marula oil, features in this detangling spray to add shine and smooth the hair shaft. If you're prone to frizz, this will help to tame and detangle, without weighing the strands down or leaving a heavy, greasy film. And because it's a heat protectant, the Wild Marula Tangle Spray is the perfect post-wash, pre-styling step to both nourish the hair while guarding it from heat damage. Win-win!
What MECCA team members say:
"I have fine, coloured hair which tends to be on the oily side. A few spritzes of this in my hair after washing has made it much more manageable, and I have also noticed a lot less hair breakage after brushing which is a massive win for me." – Penny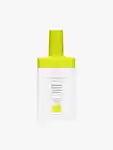 I've never been one to invest in my hair routine, but after trying these I'm converted.
Nicola, MECCA team member
Suffering from dry, rough skin, but hate the feeling of sticky, greasy moisturisers? Drunk Elephant's Sili Body Lotion could be the solution. Its pH balanced formula features that hero ingredient again – Marula! This time it's in butter form for a mega hydration boost which sinks in beautifully, so you don't risk streaking all your clothes with residue.
What MECCA team members say:
"My body care collection is made up of freebies from hotels and planes, so this almond oil-fuelled body moisturiser was a massive upgrade for me. It's rich without being heavy (how?!) and absorbs easily. I do have some patches that border on light eczema and this wasn't irritating and even calmed my skin down by the morning when I applied it at night, after showering and while I'm watching The West Wing. The only minus, if it is one, is that it smells like marzipan (because of the sweet almond, coconut and shea butter mixture) and it made me want to eat cookies every time I used it." – Zara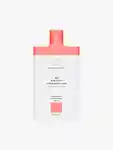 Body wash is an oft-overlooked component of body care. But perhaps not for long, with Drunk Elephant raising the bar (and we're not talking about a bar of soap). This lush cream body cleanser is gentle and restorative, so you won't step out of the shower feeling like your skin has been stripped with harsh surfactants. Instead, plant oils wash away surface dirt while replenishing the skin, leaving your body feeling clean, balanced and soothed.
What MECCA team members say:
"I was really impressed with the smooth, light texture of this cleanser and it worked beautifully with an exfoliating glove for a gentle scrub. There was no residue or lingering smell post shower and my skin felt happy and hydrated!" – Olivia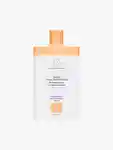 If you haven't tried a cream deodorant before, consider this your gateway to a whole new world. Sweet Pitti doesn't contain baking soda, so if your underarms are on the sensitive side it shouldn't irritate. It is also free from aluminium-derived ingredients and from drying alcohols which can end up exacerbating sweaty problems in the long run. Instead, this dream cream relies on the absorbent powers of arrowroot to wick away moisture and mandelic acid to nix odour-causing bacteria. And if you're swapping from an aerosol deodorant, you can feel good about that while you're at it.
What MECCA team members say:
"Complete honesty: I did not think I was going to like this product nearly as much as I did. As a person with armpit hair who has been lovingly described as a 'Sweaty Betty', the idea of a cream deodorant did not appeal to me, but wow was I wrong! Using just a small amount and rubbing it in with my fingers, the product absorbed incredibly well despite the presence of hair. My armpits stayed dry all day, even through light exercise, and I never noticed body odour over the time I used it. Also, it smells exactly like cherry flavoured Gobstoppers – no joke (I even asked my housemate). I'll definitely be repurchasing." – Tom