Although the brand name 'Drunk Elephant' is rooted in a myth, the positive changes you might experience using this lineup of simple, effective skincare are very much real.
According to founder Tiffany Masterson, the story goes that wild elephants love to eat the fruit that has fallen from marula trees (it does), and the natural alcohol content from the fermented marula fruit then gets the elephants drunk (it doesn't).
It may be a myth, but it led Masterson to further research into the marula fruit itself, and the benefits of the oil it produces, which is why you'll find it in every product in the range. Another thing you'll notice about Drunk Elephant products is the high percentage of active ingredients at skin-friendly pH levels, to keep every skin type happy and balanced. Want to know more? See our top picks below and get ready to fall drunk in love.
The hero ingredient in every Drunk Elephant product, and the reason the brand exists, this marula oil is cold-pressed straight from the pip and is a powerful antioxidant that nourishes and protects the skin against free radicals and environmental aggressors. It helps to reduce the appearance of fine lines, wrinkles and uneven skin tone whilst imparting a youthful glow. As a natural antimicrobial, marula oil will also benefit congested skin without clogging pores.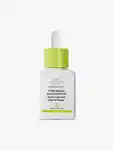 This perennial bestseller ticks all the boxes. A lightweight
serum
best applied after you've cleansed and before your oils (ahem, marula) and moisturisers, one to two pumps is all you need for it to work its resurfacing magic. In the morning, you'll notice how radiant and smooth your skin appears, thanks to a powerhouse combination of
glycolic
, tartaric, lactic and citric acids which gently lift away dead skin cells, fade the appearance of pigmentation and smooth out the look of lines. Plus,
salicylic acid
helps to get inside blocked pores to unclog and remove debris – in other words, your breakouts won't know what hit 'em.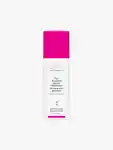 A water-based serum to quench thirsty skin, B-Hydra™ Intensive Hydration Serum offers sustained hydration, gives skin a plumper-looking appearance and also helps boost radiance thanks to pineapple ceramide, an enzymatic exfoliant which helps even out skin texture and tone. It's also a great hydrator for anyone who prefers a lightweight texture over a rich moisturiser!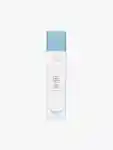 This fan-favourite tub of whipped deliciousness is infused with a plant ceramide complex, African oils, omega acids and antioxidant-rich fermented green tea, making it restorative with a lightweight texture that's incredibly nourishing. Apply this one morning or night and enjoy the protective layer it forms, while still allowing your skin to function at its optimal level. For even more hydration and nourishment, try mixing a few drops of your
Virgin Marula Luxury Facial Oil
into it and thank us later.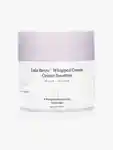 Vitamin C
that's made to order? Drunk Elephant is onto it. Designed to be mixed by you before its first use, C-Firma™ Fresh Day Serum is packed with a powerful antioxidant complex of 15% l-ascorbic acid, 0.5% ferulic acid, and 1% vitamin E that delivers a brighter, firmer and more even-looking complexion. The benefit of this product coming in a powder format mixed by the user is it extends the shelf life of the product and eliminates the risk of it going off or oxidising (which can sometimes happen to vitamin C if it's not stable). It also means you're getting the very best, most active form of potent vitamin C