The first thing you notice about Tiffany Masterson is her supernaturally radiant skin.
It's so glowy that you assume it must be some (rather fabulous) foundation, until she reveals she's not wearing any. But of course she has glorious skin – Masterson is the powerhouse behind cult skincare brand Drunk Elephant.
Once upon a time, however, Masterson says her skin wasn't quite as swoon-worthy. Her own concerns (including rosacea) led the Texan mother of four to try just about every skin potion out there, with her describing "hopping from brand to brand… with zero success".
Determined to understand what was going into the skincare products she'd tried and tested, Masterson began reading. Her research eventually led her to identify a recurring pattern of ingredients that regularly popped up in products she found were causing her irritation.
After eliminating specific ingredients from her own personal skincare routine, Masterson embarked on creating a product range that focused on active, skin-nourishing ingredients, without any of the things that irritated her skin. And so, Drunk Elephant was born: the lineup of skincare that's as cute as it is clever. On a trip to Australia, we caught up with Masterson to talk all about cult favourites, skin wellness and what's next for the brand.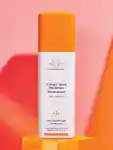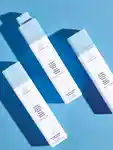 Drunk Elephant has really become a cult favourite, always flying off the shelves at MECCA. Why do you think the brand has been so successful?
"First and foremost, I'm a consumer. I'm not a chemist, I'm not a doctor. But I feel that as a consumer, I knew exactly what I wanted and I really went with my gut. I chose the colours I wanted, the packaging I wanted and the formulas I felt needed to be out there. I think it's a really transparent, easy-to-get-your-head-around brand."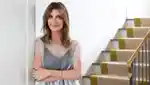 The shelfie-friendly packaging is really clever, too.
"I remember getting frustrated with all the steps and all the numbers, and every package looked the same. I wanted something I could put in my hand and mix up. I have four kids, so I have no time in the morning and I'm not reading any [numbers and labels] at 11pm at night. I grab a pink (T.L.C. Framboos™ Glycolic Night Serum) at night, and a yellow (Virgin Marula Luxury Face Oil) and a purple (Lala Retro™ Whipped Cream) in the day – that's all I know, I don't have to pick anything up [to read it]. So the colours… no one knows the names, they just know the colours.
"And they look cool on the counter. I don't want to hide them; they look good out, it looks like a decorative situation. They're fun to look at, they're easy to grab."
We want it to age as gracefully as possible and without being sluggish along the way
We know the importance of drinking plenty of water and getting enough sleep, is there anything else that we can be doing for our skin?
"Taking the extra step and kind of acknowledging that [beyond] the external health of your skin, skin wellness is very important. The ingredients in your products are equally important."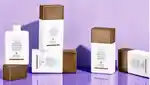 Any parting words of wisdom?
"Truly, you need to do very little. We're helping our skin as we're using these good ingredients, but we also have to let it be and let it thrive. I think of it as a pro-skin approach. It's not necessarily an anti-ageing approach, because our skin [does] inevitably age – but how do we want it to age? We want it to age as gracefully as possible and without being sluggish along the way, which will yield more youthful-looking skin."