Celebrities are dissolving their filler left, right and centre, Pamela Anderson didn't wear makeup at Paris Fashion Week., and Kylie Jenner - once the face of the full-glam movement - is all aboard the minimal makeup train. After a decade of cut creases, contouring, overlining and augmentation, au naturale is in, and we're here for it.
For best results, however, there's more to it than slapping on a skin tint and hoping for the best - the road to radiant skin takes some prep! So, what are the "if you know, you know" products the Kylie's and Pam's of the world are tapping into to achieve their 'I woke up like this' beauty? From serious skincare to barely-there tints, here are some tips to nail the look.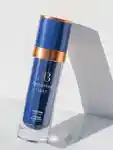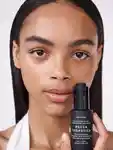 For Skin You Feel Confident In
Derek Zoolander once said "moisture is the essence of wetness, and wetness is the essence of beauty," and he wasn't wrong! The key to skin so good you'll want to forgo full coverage foundation is hydration, hydration, hydration. Start with Dr. Barbara Sturm's 'Hyaluronic Serum' on damp skin for intense hydration (she calls it the 'White T-Shirt' of her beauty bag), then lock it in with Augustinus Bader's 'The Cream' - this MVP grants skin you'll be desperate to show off!
If you're stepping out of the house, SPF is a given - and the MECCA COSMETICA To Save Face SPF50+ Brightening Sun Serum is a cheat-sheet to glazed donut-esque skin. With 3% niacinamide, it helps to even out tone and texture, working double duty on instant and long term results for many more low-makeup days.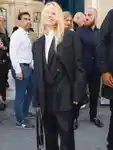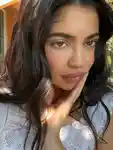 For the full-coverage inclined, skipping foundation altogether might feel like going out in the nude. To baby step your way into the trend, acquaint yourself with a skin tint. Tints are the cherry on top of a great skincare routine when it comes to barely-there beauty.
For little coverage but lots of glow, try the Naked Sundays Cabana Glow SPF50+ Mineral Glow Drops - you'll look like a vision of health, with a bronzy glow once reserved for those stepping off a flight from Denpasar.
To tackle tone (and concerns like redness or dullness), Summer Fridays Sheer Skin Tint is liquid gold. This skincare/makeup hybrid contains tiger grass, an ingredient famous for its calming and anti-redness properties, and though it appears undetectable on the skin, makes you look that little bit more, well, caffeinated.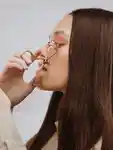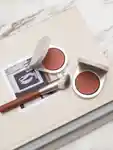 In completing your pared-back beauty look, you'll want to reach for sheer, flesh-hued cream products like the Rose Inc Cream Blush Refillable Cheek & Lip Colour for a flush on the cheeks and lips that looks natural in both colour and finish.
And finally, curl your lashes! You'll be amazed at how much it'll open up your features, sans lashings of mascara or extensions that go awry within days. We did say baby steps - so a light lick of the ILIA Limitless Lash Mascara is the go if beauty calls.