It's a term you've no doubt heard before – cosmeceuticals.
It was coined by dermatologist Dr Albert Kligman in 1984 and has become increasingly popular since. According to the Australian College of Dermatologists, cosmeceuticals are "applied topically as creams or lotions but contain active ingredients."
Hannah Daniel, MECCA's category education lead for skincare explains: "Here at MECCA, we class cosmeceuticals as a step up from traditional skincare. They can be extremely beneficial in helping to improve the appearance of skin."
Want to learn more? Read on!
Today, the term
cosmeceutical
describes skincare that incorporates potent active ingredients, such as
hyaluronic acid
,
vitamin C
,
retinol
,
niacinamide
or antioxidants. Think of them as 'supercharged' formulas that are designed to help with texture, uneven skin tone or the appearance of fine lines. Cosmeceutical
skincare
brands tend to place a strong emphasis on science when creating formulas.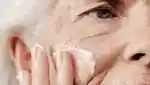 What is the difference between cosmeceuticals and traditional skincare?
Traditional skincare tends to focus on maintaining the skin more broadly through non-active ingredients, such as occlusives (read: formulas that 'seal in' the skin's moisture) or micelles (which help to cleanse the skin).
The difference between cosmeceuticals and traditional skincare is the inclusion of active ingredients for various purposes. For example, vitamin C can help with the appearance of fine lines and dullness in the skin. However, with this and any other cosmeceutical ingredients, it's important to consider how the concentration of active ingredients can impact your results.
What are the common active ingredients found in cosmeceuticals?
Cosmeceutical ingredient lists often read like a 'greatest hits' of skincare! Some of your favourite actives make the cut, including:
AHAs: Alpha-hydroxy acids, such as glycolic acid and lactic acid, are often present in cosmeceutical skincare for their exfoliating effect.
Antioxidants: These molecules neutralise free radicals whilst also assisting in protecting skin from oxidative stress and damage caused by environmental aggressors (like UV and pollution).
Hyaluronic acid: This potent hydrator binds to water molecules to help keep skin looking plump and fresh; it's a cosmeceutical skincare classic!
Niacinamide: Vitamin B3, aka niacinamide, is a skincare multitasker, helping to minimise the appearance of pores as well as uneven skin tone and texture. Plus, it can also assist in moisture retention.
Peptides: These short chains of amino acid sequences are the building blocks of larger proteins; one of the major roles they play in skincare is to help in the quest for firmer and plumper-looking skin.
Retinol: Also known as vitamin A, retinol – and its many forms and derivatives – is often hailed as a skincare wonder for its ability to reduce the appearance of fine lines, uneven skin tone and blemishes.
Which skin types can use cosmeceuticals?
Because cosmeceuticals are designed for a variety of skin attributes, they can be a suitable option for all skin types. Oily skin types may see benefits from cosmeceuticals that include active ingredients such as salicylic acid, while cosmeceuticals including hyaluronic acid will likely be a good option for those with dry skin. Cosmeceutical skincare with retinol, peptides and vitamin C are ideal for mature skin, while those with sensitive skin may look for gentle actives like hyaluronic acid and niacinamide in their cosmeceuticals.
What are the cosmeceutical skincare brands?
Cosmeceutical skincare brands are often founded by or associated with dermatologists (like Dr. Dennis Gross) and other specialists (like Dr. Barbara Sturm and Skinstitut) or scientists (like Verso). Here are some of our favourites at MECCA: