Wake Up With Grapefruit
Known in aromatherapy as a 'wake up oil', grapefruit is renowned for its invigorating properties. A natural hybrid of the pomelo and lemon, grapefruit-based fragrances provide a zesty freshness that unfolds as the day goes on. D.S. & DURGA Grapefruit Generation EDP complements the brightness of grapefruit with the vibrance of pomelo skin and a soft, green tinge of elm leaf.
Inspired by Yoko Ono's book Grapefruit (reflecting the artist's identity as a 'spiritual hybrid'), this fragrance captures the spirit of the 1960s and a shift towards inner exploration, spirituality and manifesting art in everyday life.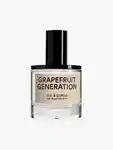 The Joys Of Nature
The aroma of fresh flowers is known to boost confidence and relax the senses. Close your eyes and imagine breathing in the cool air of a shaded woodland, filled with the delicate sweetness of dewy bluebells and luscious persimmon; this is the scent captured by the Jo Malone London Wild Bluebell Cologne.
To bring the joys of nature into your home, bask in the joyful scent of crushed blackcurrants, velvety rose petals and fresh green leaves with the iconic diptyque Baies Candle. Or, for a floral experience to wind down, D.S. & DURGA Tuberose Myrrhder Candle is the fragrance of a tuberose flower blooming at night, designed to create an intimate atmosphere for bedtime and bath time rituals.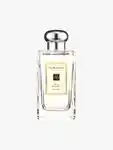 Smell The Roses
Beloved around the world for centuries, the rose has been long appreciated for its romanticism. Lesser known is the influence that the rose scent can have, evoking feelings of happiness and love. Tom Ford Rose Prick is an ode to the iconic designer's private rose garden and the colours, textures and emotions that the rose can portray.
For another evocative take on rose, Byredo's Young Rose EDP is a tribute to the fearless spirit of the younger generation, reimagining tradition and writing their own futures. Wrapped in musk and Sichuan pepper, the classic rose scent is given new life.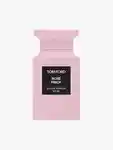 Envelop Yourself In Vanilla
Warm and delicious, vanilla is a scent that soothes the soul, evoking a sense of childhood nostalgia. If you need a little comfort in your life, cocoon yourself in the fragrance version of an elegant cashmere scarf.
Maison Francis Kurkdjian Gentle Fluidity Gold Eau de Parfum
is a reassuring blend of coriander seeds, amber and vanilla that lingers on the skin all day long.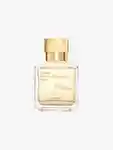 Luxuriate In Fresh-Cut Grass
For many of us, the sweet, sharp smell of fresh-cut grass transports us to memories of lazy weekends, easy living and a sense of freedom. To capture that sensation in a perfume, Jan Vilhelm Ahlgren dreamed up
Vilhelm Parfumerie Morning Chess Eau de Parfum
, inspired by summers spent playing chess with his grandfather on the Swedish coast. The green, earthy note of galbanum is balanced with uplifting bergamot for a bright, whimsical and life-affirming fragrance.