We caught up with Sylvie Chantecaille, beauty innovator and family matriarch to talk about the brand's beginnings, the power of roses and the one product she can't live without.
The story of Chantecaille begins in 1998, when French-born Sylvie started her business alongside her daughter, Olivia, with a vision to be the first skincare company based on flowers.
Today, the botanical beauty brand is known worldwide for its luxurious skincare, fragrances and cosmetics, that have everyone swooning over the chic packaging and high-quality, plant-based formulations made with plants, flowers, essential oils and vitamins. And their love of nature doesn't stop there: Chantecaille's commitment to both philanthropy and conservation are a huge part of the brand's ethos and the entire Chantecaille family. To date, they have released more than 20 limited-edition collections that champion various causes, from ocean conservation to the protection of endangered animal and plant species and spaces.
It's the very definition of modern beauty.
I realised I could make products that not only made women feel beautiful but that also supported their skin health.
TMM: When you first launched the brand, did you ever imagine to be where you are today?
SC: "When I launched
Chantecaille
, it was never a question of 'will this work?' because failure wasn't an option; I had a clear vision as a company based on florals, botanicals and luxury."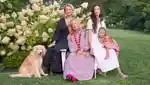 What's your must-have product?
"
Chantecaille Pure Rosewater
is my go-to. It's the first thing I reach for in the morning, I travel with it and spray it all over my face before bed. In the middle of the day, even in a meeting, I reach for my bottle and refresh my face with it! What makes it so unique is that it is the only rosewater made from 100 percent Rose de Mai and it's extraordinary."
Chantecaille is at the forefront of bringing together advanced technology and botanical-based beauty. What led you down this path of science-meets-plant power?
"I wanted Chantecaille to be the first
skincare
company based on flowers. I combined that with my passion for high-quality skincare, plant-based products, Chinese medicine and aromatherapy and used them to develop a line of beauty. I realised I could make products that not only made women feel beautiful but that also supported their skin health. We proudly fuse luxurious quality, scientifically-forward technology and botanical ingredients into all we do. We think of it as wellness, not just beauty."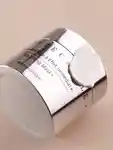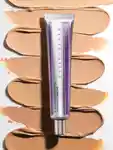 Why roses? Why are they so great for our skin?
"I have always loved roses, I grew up with roses in and around my childhood home, next to my bed and blooming in the garden. Rose de Mai is rejuvenating, soothing and a rare type of rose. It must be harvested in May at first bloom, in our fields in Grasse, France. It has so many beneficial properties when used in skincare: it purifies and revives the look of skin, can be used as a mist or cleanser, sets makeup and has a wonderfully soothing effect. Since I've experienced the power of them firsthand, I believe in the power of roses."
What's your number one French beauty secret?
"French women focus on skincare and well-being, and don't worry so much about perfection. They wear minimal or no makeup and they don't try to look like someone else, chase trends or change their face. They accept and embrace their looks. This is an important lesson."
The Chantecaille business has become a real family affair – how do you think that's shaped the success of the brand?
"As a family, we know each other's strengths, weaknesses, and we know what we are dealing with, whether that is a good or bad thing! We always have each other's back, which is imperative. At our office we're all together, my husband, son and daughters, all working side by side, and there is an immediate understanding between us, without even speaking."