Sunday Riley's eponymous brand has taken the skincare world by storm.
Die-hard fans (and there are a lot of us) adore the brand's focus on efficacy and prioritisation of results. Others are impressed by Sunday Riley's 'green technology commitment', with the brand working to implement sustainability into the production line and minimise their environmental impact. In fact, it's the balance of those two priorities that makes Sunday Riley such an industry favourite: their tagline is 'powered by science, balanced by botanicals.'
Curiosity piqued? If you're ready to join the thousands of Sunday Riley customers clamouring to leave their five star reviews, here's where to start.
If you're brand new to Sunday Riley, there's no better way to roll out the red carpet than with this little bottle of green goodness. If it looks familiar, that's because it's basically a skincare celebrity. You'd be hard-pressed to find a beauty influencer or skincare aficionado who doesn't have a bottle of UFO in their repertoire.
Featuring BHA superstar salicylic acid, UFO is an exfoliating oil (yes, you read that right) that's ideal for congested or blemish-prone skin. That's because the salicylic acid penetrates pores to dissolve dead skin cells and buildup, while tea-tree oil helps to banish bacteria and target pigmentation and dullness. The clever inclusion of soothing oils such as apricot kernel and jojoba follow up to calm and hydrate skin – an all-important and oft-overlooked step when it comes to congestion.
Sunday Riley herself also shared her recipe for the ultimate "clean green mask" with MECCA, suggesting mixing her Ceramic Slip Cleanser with a dropper of UFO and applying it to the skin for 10 to 15 minutes before rinsing. Just like a green juice, but for your face!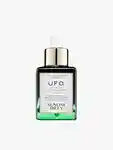 In case of emergency, reach for ICE – the one in your bathroom shelf, that is. Infused with the richness of ceramides to strengthen and protect the skin's moisture barrier, this rich, non-greasy moisturising cream is the perfect antidote to
dry, textured skin
. If you've gone a little too hard on the actives, this cream can help to build the skin's barrier back up, with vitamin F replenishing the skin's lipid levels.
Salad fan? A unique blend of plant-derived ingredients in this cream (including beetroot, coconut and pomegranate) combine to offer a host of benefits (sadly not edible). Red algae extract locks hydration into the skin while it calms and soothes. Other hydration heroes include lanolin, squalane and shea butter. And with a nourishing, cooling finish it sits well under makeup or works beautifully overnight. The sugar on top? Its sweet coconut and almond scent. Try not to lick the lid.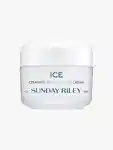 Prepare to feel like the C.E.O. of good skin. Sunday Riley's C.E.O. Vitamin C Rich Hydration Cream is a luxe, luscious formula that's both hydrating and brightening, thanks to the inclusion of 5 percent
vitamin C
THD ascorbate, a powerful and stable anti-ageing ingredient. And it's not all about the C. The 'E' stands for exopolysaccharides (say what now?) which help protect the skin from the visible effects of pollution exposure. And lime pearl, extracted from the caviar lime, provides a natural source of
AHAs
for gentle exfoliation while it works.
Use this cream AM and PM for the best in business. (The business of good skin, that is.)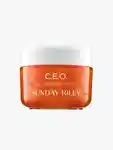 Whilst it's hard to play favourites when there are so many winners to choose from, Good Genes is right up there. This leave-on exfoliating serum promises the skin of your dreams thanks to its high potency, purified grade lactic acid.
Queen of the AHAs (alpha hydroxy acids), lactic acid gently buffs away surface dead skin cells to reveal refined, clarified skin. The purified grade formulation used in this treatment is powerful and targeted, swapping dull, congested complexions for refreshed and smoother-looking skin.
Good Genes also contains liquorice, to brighten the appearance of age spots and discolouration, as well as soothing arnica. Want to really turn up the brightness? Mix Good Genes in with Sunday Riley's Ceramic Slip Cleanser and apply to the face as a 10-minute mask.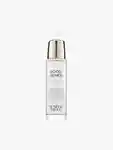 It's been called "the ultimate face oil" which is a big call, but one that many beauty lovers will attest to. Like all good retinol serums, Luna is designed for PM use, targeting the visible signs of ageing like fine lines and wrinkles, as well as correcting the appearance of discolouration. But while many retinols can inflame sensitive or dry skin, Luna's unique blend of blue tansy and German chamomile works to soothe redness and irritation, and nourishing avocado oil delivers a hit of hydration and radiance.
Lightweight, highly absorbable and plumping, Luna is the shortcut to buttery soft, younger-looking skin, and it layers nicely under other serums if you're treating yourself to an at-home facial. Best of all, it does all the hard work while you sleep. What's not to love about that?