Better together, these active skincare ingredients have serious chemistry. Here's why you should try them in pairs.
On their own, both retinol and niacinamide can help to clear breakouts, even out skin tone and reduce the visible signs of ageing. Together, they're a match made in skincare heaven!
A water-soluble form of vitamin B3, niacinamide helps your skin to retain water by stimulating the production of fatty acids and ceramides, whilst also helping to decrease sebum production and calm redness. This results in a healthy skin barrier and a clear complexion, sans dehydration.
Retinol, derived from vitamin A, also helps to control sebum production (and therefore reduce the appearance of enlarged pores), whilst also having the ability to inhibit collagen-destroying enzymes.
As dryness is a common side effect of retinol, the addition of niacinamide helps to support the clearing and smoothing benefits while reducing the risk of a dry and damaged skin barrier. Consider this super ingredient your skincare safety net for a tighter, brighter complexion.
While they're both acids, the respective roles of hyaluronic acid and alpha hydroxy acids are significantly different.
Hyaluronic acid is one of the most loved (and hard-working!) humectants on our skincare shelves, with the power to carry up to 1,000 times its weight in water. Best applied to moistened skin (we love it sandwiched between an essence and a moisturiser) hyaluronic acid helps to keep your complexion plump and hydrated from the moment it's applied.
On the other hand, alpha hydroxy acids help to exfoliate your skin by loosening the bonds that hold skin cells together, allowing older, 'dead' cells to shed with ease – ultimately revealing smoother, brighter skin. By clearing away the topmost layer of the skin, alpha hydroxy acids also help to lighten dark spots and treat acne.
As noted by MECCA skincare expert Lucy Shaw, it's oft forgotten that AHAs – like hyaluronic acid – are also humectants, meaning that they draw water from the top layer of your skin (and your environment) into the deeper levels of your dermis. Combining the two ingredients will result in super soft, bright, bouncy-looking skin, with a lower risk of exfoliation-induced irritation.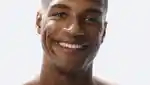 We love vitamin C for its ability to help protect from UV and free radical damage, alleviate the appearance of hyperpigmentation and boost the overall glow of our skin. When applied in an effective dose, it's a true powerhouse ingredient, even going so far as to encourage the production of collagen and elastin.
Invite vitamin E to the party, and you've got an oxidative, stress-fighting super duo at your disposal! Caused by UV exposure, pollution and ageing, oxidative damage shows up on our skin as uneven tone, hyperpigmentation and a loss of firmness. While vitamin C helps to bring back the bouncy brightness and prevent future damage, its close cousin vitamin E calms the skin to alleviate redness, whilst also assisting in the cellular restoration of said damage.
Additionally, vitamin E has natural moisturising benefits, which helps to strengthen the skin barrier and decrease its likelihood of dulling or deflating. Pair the two antioxidants together, and you can expect strong, bright, even skin that's soft to the touch.

SPF and, well, everything!
We all know
sunscreen
is the best anti-ageing skincare you can possibly invest in – and more importantly, it helps to protect your skin from the damaging effects of the sun's harmful UV rays. It's a particularly crucial skincare step for all retinol and AHAs users, who may be more sensitive to the sun due to increased exfoliation, and is complemented beautifully by the protective powers of vitamin C.