Skincare continues to innovate at an incredibly fast pace — good news for all our faces — and some of the most exciting advancements are happening in the at-home skincare tools.
These
tech-powered gadgets
are putting professional experiences in the hands of the skin-obsessed (guilty!) and give everyone the opportunity to turn their bathroom into a salon and spa. Slotting easily into practically every regimen, these tools can also help boost the performance of
skincare
you're already using. Another added bonus? No waiting for the next available booking for that new must-have treatment – they're ready to go whenever you are! But where to start? Here, we delve into the most popular gadgets and break down the technology and what they offer.
Microcurrent
What is microcurrent?
This technology uses low-voltage electrical current (don't worry, you won't get an electric shock!) to help the skin appear firmer.
What are the benefits?
A microcurrent face toning device is suitable for all skin types. By stimulating skin, microcurrents can help give an overall 'lifted' and more defined appearance to the face; think uplifted brows, a more sculpted jawline, a firmer-looking neck and plumper-looking cheeks.
Do: Use an upward gliding motion (remember, you're trying to reverse the effects of gravity), and apply any oil-based skincare after your session, as oil can block the microcurrents.
Don't: Save your microcurrent device for your face – take it all the way down your neck and over your collarbones! You can also add a microcurrent device designed for the body to your routine. And don't use it on dry skin — a conductor gel ensures optimal microcurrent conductivity (this is important to reap the full benefits) and means there's no 'tugging' sensation.
Our pick: NuFACE's Trinity Device helps to lift and smooth skin and define natural contours.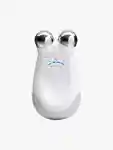 These tech-powered gadgets are putting professional results back in the hands of the skin-care obsessed.
Gua Sha
What is gua sha?
Inspired by ancient Chinese traditions, gua sha is a handheld sculpting tool and practice to reduce the appearance of puffiness. Plus, it's a soothing self-care ritual!
What are the benefits?
All skin types will love the de-puffing and massage offered by gua sha, and it's especially useful for those who grind their teeth or are prone to holding tension in their jaw.
Do: Apply a serum, moisturiser or oil to ensure your gua sha glides smoothly over skin, and while the de-puffed and glowing appearance will be noticeable, commit to using your tool daily and you'll see the benefits accumulate (think of it like going to the gym!).
Don't: Hold the tool on a right angle, but use it on its side, with a slightly more acute angle to ensure it's as close to your skin as possible for easier glide (you'll have more control, too).
Our pick: The FaceGym Multi-Sculpt High-Performance Gua Sha is uniquely shaped with 6 edges for total versatility. Try the toothed edge to increase circulation. For a more traditional shape, the kit: Gua Sha Facial Tool is made from stainless steel for durability, is super easy to clean — and it feels so damn good on skin.
Face Rollers
What is face rolling?
A rose quartz or jade wheel is gently rolled over the face, helping to cool and soothe the skin, as well as to apply skincare evenly.
What are the benefits?
Those dealing with irritated or puffy-looking skin will love a face roller, but really, all skin types will appreciate the soothing and brightening benefits!
Do: Use long, repetitive motions towards the outside of your face and roll lightly over and around the eye (feels so good!).
Don't: Be heavy-handed — using too much pressure with a face roller will only make the treatment painful (the opposite of what this tool is designed to do!).
Our pick: The Knesko Rose Quartz Gemstone Roller is dual-ended — use the smaller roller for the eyes and the larger roller everywhere else (don't forget your neck). For a different take on rolling, the FaceGym Weighted Face Ball offers an incredible release for muscle tension that feels good and does good.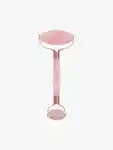 Microneedling
What is microneedling?
These devices gently 'prick' the skin with tiny needles in order to stimulate and refresh the skin's appearance.
What are the benefits?
All skin types can try microneedling at home, but it is a popular consideration for those starting to see fine lines or anyone who wants to reduce the appearance of pigmentation. Plus, the microchannels that the needles leave in their wake may help any subsequent skincare applied, such as hydrating serums, to be better utilised by the skin.
Do: Roll the device in different directions (vertically, horizontally and diagonally) because the more pathways you make, the more microchannels you will have.
Don't: Forget to thoroughly clean the device after each and every use (this is critical or you run the risk of infection), replace the attachment regularly (you don't want blunt needles anywhere near your face) and use a light touch — never, ever press a microneedling device into the skin.
Our pick: FaceGym's Youthful Active Roller is a clever 2-in-1 microneedling device. Each roller head contains over 3000 active ingredient infused microneedles (think niacinamide and green tea extract) to deliver nourishment as it penetrates the skin.
The BeautyBio GloPRO Facial Microneedling Regeneration Tool pairs microneedles with LED red light and microcurrent stimulation, for a trifecta of skincare that leaves your face feeling smooth and plump.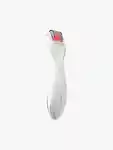 LED Light Therapy
What is LED light therapy?
LED light therapy involves using a non-invasive tool that emits different wavelengths of infrared light in order to target different skin goals (LED stands for light-emitting diode). It also feels relaxing and makes for an excellent selfie (and may terrify any children in the vicinity!).
What are the benefits?
That all depends on the colour of the light! In a clinic, red light targets circulation and collagen, blue light works on surface bacteria, white light minimises inflammation and amber light enhances collagen and elastin.
Do: Use your device every day, as regular LED light therapy at home will help you get the most out of this type of tool.
Don't: Prep skin with any product, as this may interrupt the absorption of the LED light (but go ahead and apply your usual skincare straight after using the device).
Our pick: Dr. Dennis Gross combines both red and blue lights — these work on the appearance of fine lines and discolouration, and acne-causing bacteria, respectively — in his LED devices, so the DRx SpectraLite™ FaceWare Pro mask focuses on the face, while the DRx SpectraLite™ BodyWare Pro takes care of the rest of your body. Top-to-toe glow, anyone?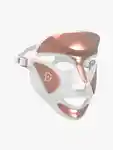 Sonic Cleansing
What is sonic cleansing?
A combination of soft silicone bristles and sonic vibrations work to help dislodge debris and dirt, leaving skin feeling deeply clean.
What are the benefits?
A sonic cleansing device will elevate your everyday cleanse to the next level and help visibly refine the texture of your skin and clear out pores, which makes sonic cleansers beneficial for those prone to clogging. They're also a great option for anyone who wears sunscreen regularly (so, everyone) as it can be a little more difficult to cleanse away than other skincare products.
Do: Take a two-step approach to your cleanse! Remove sunscreen and makeup with an oil or balm, then pair your sonic cleansing device with a foaming or gel cleanser and plenty of water to flush and properly clean skin.
Don't: Pair your device with a cleanser that has any small particles or a physical exfoliator, as these can get stuck in the tiny bristles.
Our pick: The Foreo Luna 3 comes in three alternative versions – sensitive (smaller bristles for an extra-gentle cleanse), combination (longer bristles that dig deeper) and mini (it's got 12 massage settings for an added feel-good factor).