Cleansers purify, moisturisers hydrate and serums, well – what do they do again?
It's easy to be baffled by these versatile treatments since they target so many different concerns, from dryness to redness to general meh-ness.
But that's precisely the beauty of serums. Think of them like the facial menu at your favourite salon – one size does not fit all. Instead, the trick is to identify your most pressing complexion issue and choose one or two serums accordingly.
Facial serums act as skin boosters, like an injection (without the sting) of good-for-your-skin nutrients. With a lighter texture than a moisturiser, they sink in and disappear in a flash thanks to the product's small molecular size.
Whatever your concern may be, there's a serum designed to target and help control it, from breakouts, fine lines or uneven skin tone to dehydration and sensitivity. They're like the equivalent of a health-kick, but for your skin, packed with active ingredients such as vitamins, antioxidants and peptides – and most often in super high concentrates. They're also designed to penetrate deeper into the skin (the bullseye of a beautiful glow) where new cells, collagen and elastin are made.
So before you start googling 'best facial serum,' here's MECCA's curation of the best serums according to your skin concern.
For skin needing hydration
Dehydrated? MECCA COSMETICA's Hyaluronic Acid Hydration Serum may just be the answer.
Hyaluronic acid
is the star ingredient when you're looking to drench skin in moisture—like a large gulp of Evian for your face. Our bodies produce this skin-boosting acid naturally but it diminishes as we age. Hyaluronic works like a moisture magnet, binding water to the skin and quenching dry patches. Just like salt and pepper, or Sonny and Cher, this skin-quencher combines the optimal blend of both 1.06% hyaluronic acid and hyaluronate which together are the secret to plump, hydrated skin. There's other good stuff in there too – like
niacinamide
(which can help to reduce the appearance of blemishes, uneven skin tone or sensitivity), aloe barbadensis (an age-old remedy said to help calm troubled skin) and sodium hyaluronate (the salt of hyaluronic acid, which helps to bind significant amounts of water to the skin).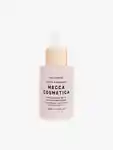 If your skin is feeling irritated or extra sensitive lately, you could try apologising and sending it some flowers. Or, add
Glow Recipe's Avocado Ceramide Recovery Serum
to your beauty first aid kit. Combining avocado, ceramide-5 and rice milk, this helps to strengthen your
skin's moisture barrier
and reduce the appearance of redness resulting from sensitivity over time. There's allantoin in there too, a super-soothing ingredient that naturally occurs in the body and nature, so it's safe to say this one packs a very calming punch. The message in this bottle? Keep calm and carry on.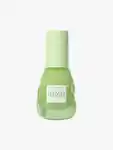 Anyone looking to smooth out the appearance of fine lines and wrinkles can reach straight for the
retinol
. This vitamin A derivative helps to support the skin's collagen production and cell renewal processes, providing the appearance of plumper, smoother, more even-textured skin.
When Dr. Dennis Gross said he wanted the world to experience his in-clinic results at home, he wasn't kidding. Among the brand's impressive lineup of active skincare, the Advanced Retinol + Ferulic Texture Renewal Serum is a daily-use serum that works to even out the appearance of skin tone and smooth the look of fine lines.
It not only contains retinol, but also plant-derived bakuchiol (a retinol-like active that works to stimulate collagen), and rambutan (a fruit full of antioxidants), which work synergistically to help smooth the skin's texture and boost overall radiance. If you're after a do-it-all, start here.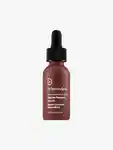 For a boost of brightening
If dullness, discolouration or hyperpigmentation is an issue, a brightening serum can help you see the light. And this one does its best work while you sleep. Featuring a roundup of gently resurfacing ingredients like
AHAs
(
glycolic
, lactic and citric acids to name a few) as well as
salicylic acid
to exfoliate and raspberry fruit extract to nourish and soothe, it's been described by MECCA users as "the holy grail."
Apply one pump to clean, dry skin at night, or mix in with a pump of a hydrating serum if your skin is more sensitive. You'll wake up to radiant, smooth and bright-looking skin.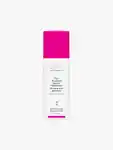 A firm fan favourite,
Tatcha's The Dewy Serum
gives you that just-had-a-facial glow, every day of the week. Number one on many a beauty devotee's list of best hydrating serums (and there are plenty!), it's a hard to beat, luxe formulation. Thanks to its lactic and
hyaluronic acid-spiked
formula, this dewy dream of a serum will drench your skin in moisture, while squalane locks hydration in to keep your skin looking bouncy and glowing throughout the day. It's the kind of serum that leaves you with a supple, luminous finish upon application, and who doesn't want that?!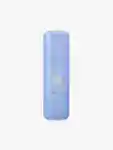 When it comes to beauty blunders, there's one we're probably all guilty of – treating our faces to the VIP treatment, while our bodies go pretty much ignored. But why should your face have all the fun? If you're someone who avoids
body moisturisers
because you hate the greasy film, or don't have time to wait for it to absorb before getting dressed, this serum might be for you. Packed with the ingredients we slather onto our faces, like hyaluronic acid,
niacinamide
and ceramides, this lightweight, gel-like formula sinks in fast while eliminating scaly legs and dry, patchy skin.