Face oils: you're here because you've either got one (or three) at home, or maybe you've never tried one but feel like now's the time.
Whatever the reason, and whatever your skin type, there are an array of options to choose from.
If you've got dry skin, then a face oil is a no-brainer, offering a boost of hydration along with repairing the skin's natural moisture barrier. A little more on the oily side? Don't be deterred. Contrary to what you may think, there is such a thing as face oils for oily skin (and yes, even for acne-prone skin). In fact, face oils can actually help to balance our skin's natural oil production.
And that's before we mention all the other benefits. Some face oils have antibacterial, anti-inflammatory or antioxidant properties; others act as carriers for active ingredients. Oil-soluble actives like salicylic acid and retinol can actually penetrate deeper into the skin when used with a suitable face oil, making it more than just a thirst-quencher for dry skin. Here's our round up of the best face oils for each skin type and concern.
Best overnight treatment oil
There's no mistaking the deep blue hue of this cult-favourite oil. The vivid shade comes from blue tansy and chamomile essential oils which are blue-green in colour and rich in potent azulene (an ingredient that alleviates irritation and uneven skin tone). This one also uses trans-retinol, an active ingredient that targets the appearance of fine lines and loss of elasticity, and stimulates exfoliation for clearer, smoother-looking skin.
Applied in the evening before your moisturiser or serum, this retinol oil targets the signs of discolouration, enlarged pores and fine lines, while also keeping the skin soothed and calm thanks to its anti-inflammatory oil blend.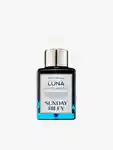 Best everyday hydrating oil
Skinkind Face Oil
really lives up to its name. A luxurious daily ritual designed to deeply hydrate, nourish and brighten, it's kind on skin while going straight to work. Think of this like your daily self-care oil: specifically formulated to return stressed, overworked and overtreated skin to a naturally balanced, comfortable state.
With cold-pressed macadamia oil (rich in hydrating fatty acids), grape seed oil (purifying and anti-inflammatory), holy basil oil (to soothe irritation) and jojoba oil (to mimic the skin's natural oils and rebalance skin), this carefully curated blend of nutrient-rich botanicals will bring your skin back to balance without clogging pores or feeling greasy.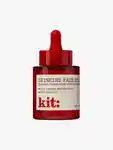 Best all-rounder face oil
The marula tree is responsible for Drunk Elephant's very memorable brand name: traditionally, elephants love to eat the fruit that has fallen from marula trees, and it was once thought that the natural alcohol content from the fermented marula fruit would get them drunk. While the myth may not quite be true, the legend of this face oil's hero ingredient lives on – for good reason. It's highly absorbable, rich in antioxidants and omegas 6 and 9, and because it's a natural anti-microbial it won't clog pores, making it suitable for congested skin types, too.
This is an oil that ticks all the boxes: protection from free radicals and environmental damage, reduced appearance of fine lines, wrinkles and uneven skin tone, and hydration in spades. Try using it on its own, or mixed in with a pump of the brand's water-based B-Hydra Intensive Hydration Serum if you're starting off your oil journey with baby steps.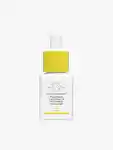 Best face oil for oily skin
A face oil for oily skin? Nope, not a typo. Much like greasy hair can be a sign of overwashing (causing the scalp to go into overdrive with oil production to compensate), sometimes oily skin is a cry for help from a nourishing, balancing face oil.
Despite the name, this one is not an unidentified flying object, just the key to clearer, happier skin. This unique oil harnesses the power of 1.5 percent salicylic acid to help clear acne and blackhead-causing build up from congested pores. It's fast-acting, quick-drying and, well, active. While it works hard to clear blemishes, the inclusion of milk thistle and chamomile keeps skin nourished and soothed in the meantime, making it a great option for angry skin that's breaking out on the regular.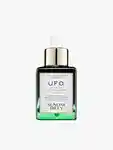 Best facial oil for fine lines
Cosmetics 27 is a brand built on creating products that are genuine skin re-balancers. The formulas are all centred around the properties of Centella Asiatica, a powerful plant with antioxidant benefits that can help to soothe skin and support its protective barrier. This particular oil acts as an elixir for fine lines and wrinkles thanks to its potent blend of ingredients that help to support the skin's cellular renewal process.
And for extra brownie points? This one can be used on the hair or body for added hydration, too.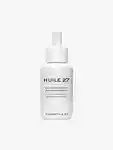 Best brightening face oil
Turmeric probably doesn't come to mind when you think of skincare, though with a whole host of benefits, it's an ingredient to keep on your radar. Namely, it works to improve the appearance of uneven skin tone thanks to its antioxidant-rich and calming compounds. When combined with powerhouse ingredient vitamin C, it also helps to give some glow back to a dull or sallow complexion over time. And fret not: while the raw root tends to leave a nasty stain on hands after contact, this glow is stain-free.
This oil combines the best of both worlds, working to boost the skin's radiance and put some pep in your skin's step. Brighter days ahead!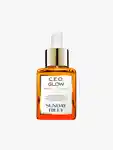 Best face oil for stressed skin
This face oil by Cultured hasn't been going to the Opera or attending art gallery openings. It's cultured by nature – its prebiotic action supports microbiome harmony while fermented and activated oils boost collagen and the appearance of skin firmness. Damaged skin barrier? Stressed, unbalanced skin? Needing a little extra TLC? This lightweight oil offers gentle, nourishing relief.
Featuring lupeol, an ingredient that supports the skin's collagen production process and acts to smooth out the appearance of fine lines, as well as a suite of skin shield enzyme activated oils to moisturise skin and increase elasticity, this is a beautiful blend of some of nature's most potent oils.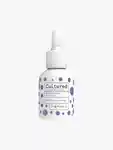 Best face oil for a boost of radiance
Another cult-favourite from Sunday Riley, this oil is packed with a blend of cold-pressed seed oils that work in unison to give dehydrated skin a burst of hydrating radiance. Think of it like a superfood smoothie for your face, offering your skin sustained hydration while strengthening elasticity and smoothing the appearance of fine lines.
In terms of where this one goes in your routine, it's best to save it until last. According to founder Sunday Riley herself: "I like to apply treatment oils – oils with active ingredients like Luna Sleeping Night Oil or UFO Ultra-Clarifying Face Oil – after cleansing, toning and essence, but before serums and moisturiser. For non-treatment oils – like Juno Antioxidant + Superfood Face Oil – I apply them after moisturiser as a last step".