Lars Fredriksson wants to talk about retinol. To describe the founder of Swedish skincare brand Verso (it means 'reverse' in Latin) as an enthusiast of the ingredient, a vitamin A derivative, is an understatement
Fredriksson is such a disciple of what he describes as the gold standard of ingredients, that he ditched his career in finance to create the line of supercharged retinol-based products. While of course even Verso can't actually reverse the signs of ageing (and why would you want to?), Fredriksson claims Verso products are so supercharged they deliver eight times the benefit of regular retinol products. We're listening!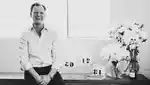 While he's an expert in the field now, Fredriksson says he first became interested in
skincare
by coincidence! "This goes back 25 years ago. I'm not a doctor, a chemist, or a scientist – I did business school. I was at a premiere party (my wife used to be a musical artist) and I met a gentleman who was in the skincare industry and that's how it all started." What a happy accident for beauty lovers everywhere.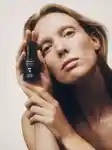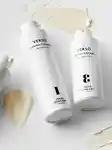 Retinol for sensitive skin
While Fredriksson may not be a doctor or a chemist himself, he certainly works with them. And his respect and admiration for the team working on Verso formulations is what sparked his initial interest in retinol. "I think it goes back to who I've been working with and who I've looked up to in terms of professors and doctors, who taught me that things that are scientifically proven work, and vitamin A is one of those ingredients.
"When we started looking at the Retinol 8 technology we use in Verso (a patented vitamin A substance that's eight times more potent – and effective – than regular retinol) it was fascinating. We were able to have all the efficacy of this ingredient with a lot less irritation, which means that people who have sensitive skin can use it. People who can't tolerate traditional vitamin A can use Verso, and can benefit from all the positive effects of Retinol 8 minus any irritation." A win for sensitive souls!
There are two sides to every coin. When it comes to using retinol, Fredriksson says hydration is key. "Most products in the Verso range contain vitamin A, and one of the main things vitamin A does is speed up the skin cell turnover, which means the hydration part doesn't really happen at the same speed, especially when it's dry and cold outside, so you need extra hydration. We began to look at how we can meet that need which is why we created our
Hydration Serum
. One key ingredient in this serum that I like very much, and we use in other Verso products as well, is vitamin B3. It's called
niacinamide
and has some great benefits to the skin, one of which is to protect and build moisture in the skin, so we use a very highly concentrated formula that allows for improved hydration over time."
A Swedish take on Australian beauty
When we asked Fredriksson to compare Australian and Swedish approaches to skincare, there was one big difference: "You have a lot more sun [in Australia], and due to that you are so much more aware of using
sunscreen
. You have to remember that for many months in Sweden we barely get any sun. I can see similarities [with the Swedes though] when it comes to skincare. Australian women don't overdo things, they keep their skincare routines quite simple compared to say, the Korean routine which is all about multiple steps and lots of layering."