If you think floral fragrances are only for springtime and warmer weather, you're missing out on some truly beautiful scent moments.
Everything's coming up roses... and jasmine and lavender and tuberose. Not just a spring scent or something you mist in warm weather,
floral fragrances
bloom beautifully all year round, but each one is as different as the flowers that go into creating them. They can be fresh, light and bright like an armful of daisies, pretty, subtle and delicate like lily of the valley, or rich, sumptuous and brooding like black dahlias. The best and most popular floral fragrances combine florals with other notes, like sparkling citrus, warm wood, tangy fruit, or spicy pepper, for a floral scent that reads both classic and modern — and nothing like your grandmother's rose scent or dusty potpourri bowl — and that is suitable for any occasion, from a buttoned-up office or a casual weekend brunch, to a romantic dinner date or a black-tie event. Here, we explore the most captivating scents from both sides of the garden path. Get ready to spritz!
Taking inspiration from the miraculous ghost flower that blooms in the arid Mojave Desert, this perfectly balanced scent opens with a fruity-spicy note that slowly gives way to musky ambrette and warm cedarwood. It's an enveloping scent that lingers on skin.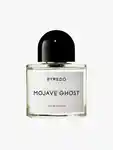 This is not one for wallflowers. Inspired by the Vietnamese seaside resort of Do Son, this big and intoxicating scent bottles two white florals, heady tuberose and sweet orange blossom, and blends them with creamy vanilla musk and spicy pink pepper, for a sophisticated and spectacular statement.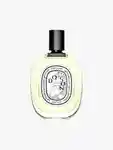 It says it right there in the name, this is "a rose for men" — but it's nothing like you might be expecting. With a view to encouraging more men to embrace rose, this juice features two types of roses (damask rose from Bulgaria and Centifolia roses from Grasse) and blends them with notes of bright grapefruit and warm amber, for a fresh and modern take on the classic bloom.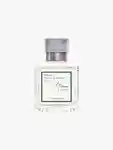 It's the notes of leather that make this a standout. At first spritz, that's what you'll detect, before the leather notes give way to the notes of rose and violet that are at the heart of this unique fragrance. Wear this and be prepared to be stopped on the street.
Imagine waking up on a sun-filled Sunday morning in crisp, just-washed cotton sheets — that's the kind of pure joy this fragrance evokes. It pairs delicate lily of the valley with fresh pear, sweet orange flower, powdery iris and ambrette seeds, for a scent that's as comforting as a warm hug.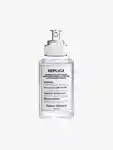 This is what's called a 'skin scent', a fragrance that's not loud or overpowering, and is only detected by its wearer or those who get close. Jasmine is blended with warm liquid musk, white cedarwood and a hint of vanilla, for a scent that's simultaneously cosy and fresh.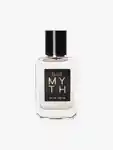 Three of the most popular white flowers – jasmine, tuberose, lily of the valley – can be found in this elegant and sophisticated fragrance. The creamy white floral notes are supported by hints of sweet vanilla Madagascar and woody musk notes, for a potent, alluring and addictive scent.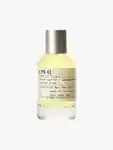 Best orange blossom floral
Inspired by the US state of Texas, this scent is meant to inspire its wearer to slow down and smell the cacti. The main star is orange blossom, and the co-stars are fig, cedar, incense and desert pepper, and the whole cast comes together to put on a slightly smoky but fresh, sweet and floral, outdoorsy show.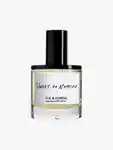 Summer sunsets in Positano, considered one of the most beautiful sunsets in the world, see the sun transform into a huge red disk that sinks behind the cliffs. It's been marveled upon since ancient Roman times, and is the inspiration behind this scent, a combination of soft saffron, fruity blackcurrant, sweet cane sugar, and woody cedar. It's stirring, it's warm — it's summer, bottled.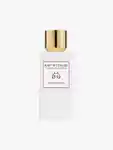 There are two things we love about this: its unique, water-based formula that contains no alcohol or ethanol (translation: it won't dry out your skin or hair), and it spotlights that iconic white flower, tuberose, a heady and velvety scent, pairing it with creamy vanilla, spicy clove and warm musk.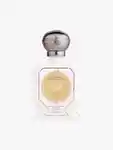 This one is a legitimate classic. Built around lush tuberose, this frankly sensual scent (it's right there in the name!) starts off citrusy and green, thanks to the bergamot and eucalyptus notes, before the white musk and tuberose absolute shine through, transforming it into an opulent and elegant floral.