It's one thing to wake up and smell the roses, but if woody fragrances are more your style, there's a smoky, spicy and intoxicating scent for you at MECCA.
Taking their cues from nature, woody fragrances often hark back to the smell of a crackling fire, of pine forests and desert air. They can be less cloying than floral scents, but certainly no less powerful.
Dry woods fragrances bring a smoky, hazy atmosphere reminiscent of leather and tobacco. Think a dark, opulent bar serving whiskey on the rocks. Mossy woods scents have a greener, verdant scent, like a lush forest after rain. Traditionally referred to as chypre scents, notes of citrus or oakmoss bring a freshness to the warm and woody base notes.
Like a well-cut blazer or the perfect slouchy jeans, woody scents are favoured by all genders for their unique and heady fragrance. Often featuring aromatic undertones such as sandalwood, vetiver, cedar, patchouli and pine, you're sure to turn heads with these unusual and earthy aromas.
If you're looking for a woody perfume with cult status, this is it. Maison Francis Kurkdjian's iconic Baccarat Rouge 540 EDP is the kind of scent that will see you stopped in the street and asked what fragrance you're wearing – it's that arresting. French Crystal house Baccarat is famous for their red chandeliers, and this scent was created to honour Baccarat's 250th anniversary. A romantic, sweet woody fragrance, Baccarat Rouge is as sexy as it is timeless.
If you're new to the world of woody fragrance and looking for a softer, more floral woody scent, Baccarat Rouge delivers. Notes of jasmine give a floral topnote to the woodier, amber base scent, while cedar wood and amber gris anchor the fragrance and with its long-wearing scent and strong sillage. Baccarat Rouge is a warm, luxurious and signature scent that's a classic for a reason. Just be prepared to live with the addiction.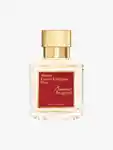 Creamy, heady and reminiscent of a sauna with its warm and earthy woody scent, Le Labo's Santal 33 is another blockbuster hit with a legion of fans. Genderless and unique, Santal 33 is often described as having an 'incense' feel, perhaps due to the inclusion of spicy, aromatic cardamom. Musky and reminiscent of leather, the sandalwood and cedarwood base give this fragrance its smoky body. But the surprising top note of iris freshens the scent, with the slightest hint of floral to lift the woody undertone.
Instantly recognisable, Santal 33 dries down to an alluring, violet scent that's as mesmerising as it is long-lasting (and it is notorious for its staying power.)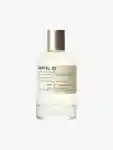 If the sleek dark bottle appeals to you, you'll probably love the deep, earthy fragrance inside. Tom Ford's distinctive Oud Wood pays homage to the hero ingredient, the fragrant resin produced by the agar tree of India and South East Asia. The ingredient is as pricey as it is rare, and there's certainly something unusual and luxurious about this perfume. It's a potent and powerful scent that sits in the earthy family of woody fragrance.
Notes of tonka bean and vanilla warm and sweeten the pungent and smoky blend of sandalwood and vetiver, while amber and exotic rosewood combine to deliver a fragrant, sweet spice. Tom Ford himself describes this scent as sensual, and there's no question about that – it's strong without being overpowering and moody without being too masculine. A delicate, broody balance that sits in a league of its own.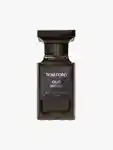 Ben Gorham's cult line of fragrances,
Byredo
, is designed to evoke fleeting senses of time, place and memory. With each scent as unique as it is unexpected, Bal D'Afrique is a firm favourite thanks to its woody take on African spices clashed with the surprising quality of French floral essences. A celebration of African culture, this fragrance pays homage to beauty, fantasy and travel. It's smooth, dark and mysterious, while a bouquet of African marigold, cyclamen and violet cut through the smokiness for an addictive note of lingering sweetness. If you want to stand out in a crowd, Bal D'Afrique is your ticket to do just that.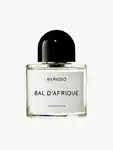 Cultured, sophisticated and made for the night,
Maison Margiela's
Jazz Club says it all in the name. A dry woods fragrance, it takes its inspiration from the smoky jazz clubs of Brooklyn for a sexy, dark scent. Think: creamy leather seating, the rich smell of cigars and the sweetness of a top tier cocktail. Boozy and warm, Jazz Club combines liquor and mood lighting for a smooth take on the underground. You can practically hear the clink of ice in glass.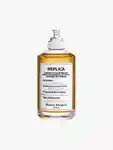 Another take on oud, that king of the woody scents, Wonderoud by
Comme des Garçons
is an earthy, rich and sumptuous fragrance. Woody fragrance mainstays patchouli, cedar, vetiver and sandalwood give this scent its spicy, leathery anchor. And while many oud-based fragrances rely on a blend of florals to lighten the scent, Wonderoud goes in a different direction, resulting in a well-balanced, mellow scent that lingers all day. Like most woody fragrances, Wonderoud is genderless and mysterious, with a soft, subtle scent that is at once rich and complex.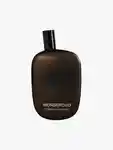 If you love woody and floral fragrances, you'll love Maison Francis Kurkdjian's take on combining the two. Amyris Femme is a softer, sweeter take on a woody perfume, designed to capture the essence of the modern Parisian woman. And this scent might just explain her je ne sais quoi. Like a sparkling wine, Amyris Femme is effervescent and woozy, the ideal scent for day-to-night and the perfect concoction of heady woodiness with fruity floral. And the sillage? You'll leave a trail of intoxicating scent wherever you go.