If you're new to amber fragrances, you might be surprised to learn that the term amber has nothing to do with the colour, and everything to do with the scent.
Warm, sensual, exotic and often musky, amber perfumes aren't actually derived from amber, the fossilised tree resin often used in jewellery. Instead this group of fragrances contains a blend of key ingredients including labdanum, benzoin and vanilla, infused with other notes that can bring out the scent's various qualities.
Other elements in the amber family include tonka bean and frankincense, and amber fragrances are often considered opulent, sexy and reminiscent of incense. With their smoky-sweet base, they're a good option for anyone seeking an alternative to traditionally sweet scents with floral or fruity profiles. More earthy and powdery, amber is a 'fantasy' scent, meaning it can't be found in nature. That's part of the mystique of this elusive, addictive perfume.
Intrigued? Here's our Edit of MECCA's favourite amber fragrances.
Maison Margiela's REPLICA line is all about evoking specific places and times, and By The Fireplace gives you front row access to a mid-winter evening in the French Alps.
Opening with a deliciously woody blend thanks to chestnut accord and guaiac wood, clove oil brings in the animalic amber along with pink pepper and orange flower petals to lift. Once the smoke clears, By The Fireplace dries down to a sweetly musky vanilla that strikes the perfect balance between sweet and sultry. Warm and enticing, this genderless fragrance is deceptively wearable and a definite contender for signature scent for amber lovers.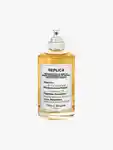 As the name suggests, Portrait of a Lady is glamorous and grown up, inspired by the 1881 Henry James novel. A luxe amber floral, it swaps out smokiness for a sweet opening laced with berries (raspberry and blackcurrant) that gives way to heady Turkish rose. A delicious blend of cinnamon, clove, incense and sandalwood makes for a seductive body while the amber base notes of musk and benzoic linger with impressive sillage. True to
Malle's
deep respect for the craft, this is a scent that stays, with exquisite quality that means you'll be luxuriating in amber rose for up to eight hours from one application.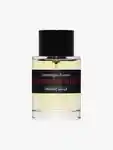 Fashion designer Tom Ford's take on fragrance is as sharp and sexy as his tailoring, and this offering from Ford's personal scent laboratory for exclusive fragrances is no exception.
Vanilla by name and flavour, there's certainly nothing vanilla about the style of this dark and moody fragrance. If the deep amber bottle and the gold label don't give it away, its warm, opulent notes of ginger, cocoa and fruit accord might. Inspired by the aromas of a classic gentlemen's club in London, this is a masculine-leaning yet unisex fragrance that blends the spiciness of tobacco flower with a nod to leather, cognac and sweet wood sap. Creamy tonka bean and a rich, boozy vanilla give just enough full-bodied sweetness to take the edge off the spiciness.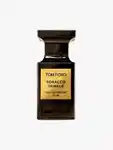 A fresh and modern take on an oriental amber,
Floral Street's
Wild Vanilla Orchid is a joyful, rambunctious interpretation of a classic vanilla. With notes of vanilla flowers and a twist of citrus and jasmine, Wild Vanilla Orchid gives a grown up take on the addictive vanilla scents of the nineties and noughties (if you know, you know). With 20 percent oil concentration for a strong sillage and a beautifully complex blend of bamboo, sandalwood and patchouli to anchor it, this is amber in full bloom.
Designed as part of a conceptual pairing with Gentle Fluidity Silver, this Gold interpretation is the more feminine of the two. With a sweet, floral opening that dries down to a warm golden vanilla with a musky base, Gentle Fluidity Gold flirts with the gourmand thanks to its spice-inspired ingredients including creamy vanilla, nutmeg and the freshness of coriander. Surprising, intriguing and oh-so-addictive.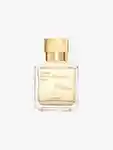 Named for the Mojave Desert's elusive and mysterious Mojave Ghost flower, this scent from
Byredo
is a delicate amber mix of woody and floral. As subtle and exotic as its namesake bloom, this is a fragrance that lingers softly without overpowering. With its distinctive blend of spicy florals heroing magnolia, and an intoxicating warm woody arrangement of sandalwood and cedarwood, this is the scent to wear if you want to leave them wanting more.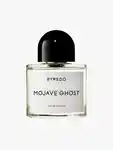 If you want a scent that's uniquely your own, Super Amber's unstructured approach may be your perfect match. Designed to evoke the feel of cashmere on warm skin, the ingredients of Super Amber are balanced to react with your skin, projecting a fragrance that's created in response to your skin's chemistry. It's about as close to perfume magic as you can get - and it can't be replicated. That's one way to leave an impression!