Want to take a trip to the azure-blue waters of the Amalfi Coast without boarding a plane?
We thought so – consider a citrus fragrance, inspired by the succulent lemons found along this famous stretch of Italian coast, to be your boarding pass.
Perhaps it's this idea of a travel-free Italian getaway that attracts us to citrus-based fragrances in summer. Think: salty, sun-soaked skin on a balmy night spritzed with the delightful fizz and brightness of a citrus scent. Some also have an exquisite tartness and seductive crispness, as if the fragrance is as freshly bottled as the fruit that once bore its juices, which also makes us crave them in winter.
Whatever the season, a crisp, clean and refreshing citrus fragrance works year-round. The best citrus fragrances never verge on a synthetic caricature of the fruit itself, but beautifully capture the essence of citrus – and this edit includes bestselling scents that do just that.
Straight out of New York, the epicentre of cool, Le Labo's Bergamote 22 does what
Le Labo
does best: expertly balancing surprising blends for a unique, elevated take on fine fragrance. Bergamote 22 pairs the singular citrus with amber and musk, woody cedar and the slightest drop of sweet vanilla. The result is crisp yet woody, fresh, summery and wearable. Light enough to appeal to many but intriguing enough to get stopped on the street about, this modern and clean-smelling fragrance is the equivalent of a lemon sorbet palate cleanser after a fine dining experience.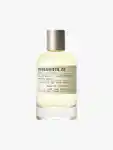 OK, we know coriander (the herb, not the fragrance) isn't for everyone – but you're not wearing
D.S. & DURGA
to follow a crowd! This surprisingly vivid, breezy scent is mild-mannered but moreish. Borrowing from its namesake's peppery tang, D.S. & DURGA's Coriander EDP is green and herbal, but its evocative grassy scent has a surprising depth and lushness. Thanks to the inclusion of clove, sage and musk, the fragrance is grounded in an intoxicating woodiness which gives its verdant top notes some smokier body. Inspired by a warm summer breeze, this scent is light and irresistible.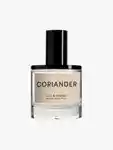 From the sparkling turquoise waters to the sunny shaded house façades and pastel boats bobbing in the ocean, Portofino is a transformative place. A source of captivating inspiration for celebrated designer
Tom Ford
, the essence of the Italian Riviera is captured in this refreshing, fruity, floral blend of orange flower and lavender. The EDP infuses Tunisian neroli with the tartness of Italian bergamot, Sicilian lemon and the sweet tang of mandarin. It's almost as cleansing as a dip in the Mediterranean… almost.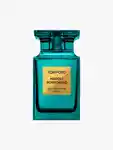 A free-spirited take on citrus scents, this laidback and comforting scent from
Ellis Brooklyn
was inspired by writers living in Los Angeles in the 1970s, bursting with optimism and chasing their dreams – and one spritz definitely evokes feelings of nostalgia. It takes citrus fragrance favourites blood orange and lemon and mixes them with subtly sweet waterlily, spicy ginger, aromatic basil, earthy oak moss and warm amber for a scent that is both surprising and soothing.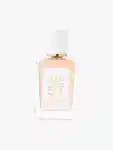 Like a summer holiday in a bottle, this crisp, fresh take on citrus veers away from cloying sweetness by anchoring it in notes of peppery basil and amberwood. Elevating lime as the citrus of choice (an unusual yet bright and sunny choice), it's green, breezy and suits almost everyone. While many citrus fragrances take inspiration from Italy,
Jo Malone London
journeys to the Caribbean Sea for this scent's tropical setting. Spritz it on for a holiday of the imagination, all year round.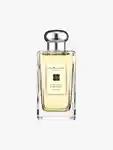 This bypasses Italy and looks to Japan's ancient imperial city of Edo (the former name of Tokyo).
diptyque's
blend of zesty lime, green mandarin, sweet orange, sparkling lemon and tart yuzu notes is balanced with soft cedarwood, juicy raspberry and cool thyme for a fragrance that's bright and vibrant, yet beautifully refined and elegant.