With Byredo's distinctive typeface and modern take on perfumes, Ben Gorham is the original modern perfumer of our generation.
He doesn't have the typical background of a perfumer. Born in Sweden to a single mother who is Indian in heritage, he was pursuing a career in professional basketball in Canada before having his career derailed. With no experience in perfumes and with a degree in fine arts, he founded Byredo's in 2004.
The Swedish-based perfumer speaks to MECCA about his take on floral fragrances (if you've ever thought they were too classic and traditional… Gorham is here to change your mind) and what luxury means to him.
It's not something that you actually need. It's something that you want. That's luxury.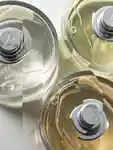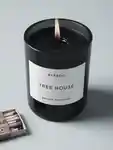 On his Fragrance, 'LIL FLEUR'
When creating a new fragrance, Gorham follows the same process: "We start with an idea and an emotion and then we work to express that and create that through a combination of smells." For Lil Fleur, a light, sweet rose fragrance with hints of Turkish delight, Gorham looked to capture "the memory of youth". The name itself is from "the idea of an unbridled alter-ego."
For him, he wanted to put the ups and downs of adolescence into a perfume. As he explains: "Those complex emotions we all experience and still experience, all those highs and lows, screaming, laughing one minute and being angry as anything the next. It's what I felt, what I sometimes feel but have learnt to control as an adult." Revisiting these emotions in himself and also seeing it in his own two daughters, "it doesn't get more beautiful and interesting than the personalities of a young spirit," he says.

On how Gorham takes on Floral Scents
All Byredo's scents are genderless. "I think that's the first upturn. Our
floral scents
can be worn by anyone," he says. While Lil Fleur does explore the traditional floral world with Damascena rose, Gorham has injected additional depth to it. "It smells like flowers for a moment but has so much more in it. Top notes of cassis and tangerine warm down to white saffron and there is a leather accord with the rose. Underneath all of that there are blonde woods, amber and vanilla. So, you see, much more complex than a usual floral."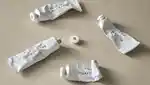 Gorham's take on Self Care
"I keep active. I don't drink alcohol, avoid sugar, I play basketball as much as I can and I escape the city as often as I can," he says.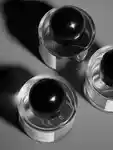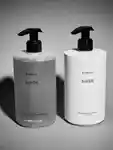 When asked which scents he wears, Gorham demurs. "Would you believe I don't wear perfume?" he responds.
And at home, he keeps it simple: "When you work all day with fragrance it's nice to go home to try something that is completely neutral. All of our bathrooms have the suede hand care products in like the BYREDO Suede Hand Cream or BYREDO Suede Hand Wash. My wife also likes to burn the Tree House candle."
"The very notion of fragrance is luxury," Gorham reminds. "It's not something that you actually need. It's something that you want. That's luxury." Beyond scents, Byredo also creates handbags, jewellery, accessories and more, making it a true modern European house of luxury.
"Something you can go back to again and again and it always feels good or right. It always works in that moment, no matter what that moment is."