David ('D.S.') and Kavi ('Durga') Moltz are the hip Brooklyn couple who founded this very cool and niche fragrance label in 2009.
Both grew up on the East Coast of the US, David by the ocean in Massachusetts, and Kavi in New Jersey, with summers spent abroad in India. They met by chance on the street and started dating, visiting vintage book shops and browsing through beauty manuals on how to make DIY products. Their curiosity piqued and the pair began collaborating; making scented beauty gifts, like toners and creams, for their friends before honing in on fragrance.
Today, David is a former-musician-turned-self-taught perfumer (a moment here to appreciate how rare and amazing a self-taught perfumer is!), who creates all of the fragrances, while Kavi, who studied art history and is a trained architect, thinks in angles, light and texture to design the understated (and utterly chic) packaging, and oversees the marketing and branding.
A great perfume is a keyhole into another realm; an invisible landscape that you can enter and explore any time.
D.S. & DURGA create unique, individual scents (both personal fragrance and home fragrance) inspired by music and art, nature and design, real-life characters and dreamy, imaginary worlds. Each fragrance is created and hand-filled in-house in New York City. Immersive, creative and impossibly cool, the brand was founded on the principle that scent is just as powerful a sense as sight or sound. In their own words, "A great perfume is a keyhole into another realm; an invisible landscape that you can enter and explore any time."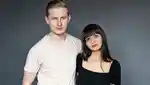 This sleek, left-of-centre lineup is bang-on for the discerning fragrance aficionado; they transport you to another time, place and realm. Perfect for anyone, Radio Bombay is a genderless fragrance that's a beloved bestseller. It masterfully blends musk, cedar, sandalwood and coconut to create a mysterious sillage (for the fragrance beginners, that's the way a scent diffuses once applied to the skin) that envelops the wearer, and turns heads of passers-by. It's an instant cult classic.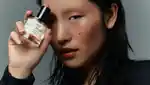 MECCA fragrance specialist Robert describes the collection as "weird, wonderful and beautifully presented", and most importantly, unique. "The response in-store has been engaging – they are definitely a conversation starter," he says. He praises the "fresh, herbaceous" notes of the Coriander  fragrance, which merges cracked Ukranian coriander seed with pepper, clary sage and musk. He also namechecks the fragrance Durga: "If you're looking for something voluptuous and alluring then this is it with notes of melon, tuberose absolute, orange blossom and sambac jasmine," he says.