Of all the senses, there's none more connected to emotion than scent. This month at MECCA, we're exploring the way fragrance makes you feel – from adventurous to glamorous, confident, serene and romantic – and how to match your scent to your vibe.
Dreamy, idealistic, intuitive, poetic, 'in love with love' – these are the hallmarks of The Romantic. For you, there's just something about that first rush; the butterflies in your belly, the flickering candlelight on a first date, cotton-pink skies and the warm press of skin as you take the hand of your loved one.
And you're not alone – love is synonymous with the human experience; the subject of infinite artworks, poems, stories and songs.
Searching for your scent match? Take the MECCA Fragrance Finder quiz!
"Romance is a universal idea, but an extremely personal experience," explains Steven Glyde, MECCA Skin and Fragrance Specialist and a member of the MECCA Beauty Board. "It pulls on the heartstrings right at the point where they intersect with the soul."

Romance can be "expressed and received in multitudes of ways – it can be a delicate gesture, or a grand opera of emotion. There are as many ways to express romance as there are fragrances in the world," adds Glyde.

With scent so closely tied to memory and emotion, it's no wonder choosing a specific fragrance for the most romantic times in our lives – first dates, proposals, weddings, anniversaries – makes them even more indelible. There's nothing like spritzing a scent and being immediately transported back to that heart-fluttering moment.

"A romantic fragrance is one that causes a brief pause, and in that pause it invites our truest emotions. To create a fragrance is in itself a romantic endeavour," says Glyde.

Here, you'll find his expert guide to the 'love notes' of scent, as well as some of his favourite romantic fragrances.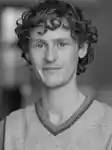 Steven Glyde, MECCA Beauty Board Fragrance Specialist.
There are as many ways to express romance as there are fragrances in the world.

Which notes make a fragrance romantic?
"There are, of course, pillars of romantic expression that turn up all throughout history," says Glyde. "Florals carry the complexity and beauty of nature, they have a soul which makes them the perfect symbol of romance. Rose has epitomised, exemplified, and elevated romance for centuries; many florals have found favour with the spirit of romance, but none have managed to rival rose in all its many forms!"

However, the expert notes that, "Romance isn't always about being graceful, pretty, or floral. It can be rich and sensual. Romance can feel like the last dance in a crowded room. Ambers, soft ambers, and floral ambers pick up the mantle of a more sensual romance. The complex sweetness of ambers can be deeply alluring, daring us to embrace closeness and deep emotion.

"That's what romance is; it's a sense of intimacy, passion, and connection."
What are the most attractive scents?
While individual tastes of course vary, there are some
fragrance families
and notes that are well known for their romantic appeal. Of the Floral family, Glyde notes, "We could sing the praises of rose indefinitely, but if you haven't been introduced to tuberose, it is definitely a floral worth your time.
"It is known for its sensuality and the way it envelopes those around. It carries a bold confidence that, to me, can often feel extremely romantic. It embodies the romance of a beautiful coast, often accompanied by breezy or marine notes."
Love tuberose? Try Officine Universelle Buly's
Eau Triple Mexican Tuberose Perfume
or Ellis Brooklyn's
Florist EDP
, which combines it with bright citrus.
Meanwhile, the Amber fragrance family groups together rich, warm, sweet, spicy and mysterious notes, including the famously attractive vanilla, sandalwood, leather, amber (a resinous note from which it takes its name) and musk.
"Amber-y notes have always carried the romance of night for me," says Glyde. "They have such complexity and an alluring sweetness – they dare you to linger a few seconds longer."
Add a sensual touch of amber with
DedCool Milk Layering + Enhancer Fragrance
– a classic 'skin scent' – or
Byredo Slow Dance EDP
(one of Steven's favourites) or a floral-amber combination with
Eau d'Italie Fior Fiore EDP
and Floral Street's scene-setting
Sweet Almond Blossom Room Spray
.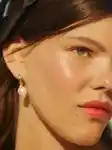 How to choose a romantic fragrance
Glyde's advice is simple: "Romance has to be an intimate connection; it can be an immediate connection, and sometimes it takes a little longer. It's important to be open to the possibilities; investigate the stories that the fragrances are trying to tell – it may strike an unexpected chord.
"Think about the romance that you're chasing. Is it quiet, intimate, or delicate? Is it sensual, warm, perhaps a little boisterous? This can be a far more impactful starting place than asking yourself, 'What classical romantic fragrance should I look at?' After all, how often do we find romance in the most unexpected places?"
Adds Glyde, "To find the perfect romantic fragrance, start with a romantic question: 'How do I want this fragrance to make me feel?'"
Most importantly, don't be afraid to experiment and branch out – try a new take on a classic romantic note: "MECCA has a library of contemporary romantic fragrances; if
Portrait of a Lady
EDP isn't your rose, maybe
L'Eau À la rose
EDT is!"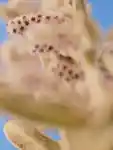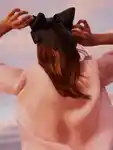 An expert's favourite romantic scents
"For me,
Easy to Love EDP
from Eau d'Italie truly captures the romance of a warm afternoon spent with close friends," says Glyde. "I can feel the golden-hour approach the moment Easy to Love fills the air. This fragrance brings me a sense of calm and joy that is completely inexplicable. It takes me on a romantic journey every time I choose to reach for it.
"I also can't overlook Byredo's
Slow Dance EDP
. It has sat beside me on many first dates, allowing me to feel like I'm entering a moment of infinite possibilities. It marries hope, romance, and late nights into a single fragrance."