Though you may know Michelle Feeney as the founder of fragrance brand Floral Street, a quick chat with her will send you down a rabbit hole of perhaps one of the most prolific careers in beauty.
During a recent visit to Melbourne – and in celebration of the brand's expansion into home fragrance – Feeney not only filled MECCA in on the latest from Floral Street, but also gave us a peep into her 30-plus years of transforming and amplifying some of the world's biggest beauty brands.
From putting Crème de la Mer on the map and raising millions for HIV/AIDS via M.A.C Cosmetics – and, of course, developing a sustainability-first fragrance brand like no other – here are five facts you ought to know about Michelle Feeney.
If you can do good, why wouldn't you?
She worked at the first-ever London Fashion Week
Feeney describes the '80s as a transformational time for women; emerging roles in fashion, public relations and beauty resulted in greater opportunities for women to achieve success and gain authority in their careers. "London in the 1980s was an amazingly energetic and creative place to be, and London Fashion Week had just been launched," she told us, adding that she worked at the inaugural event as a junior in the show production team after being inspired by her two fashion-student roommates from college. Vivienne Westwood, David Fielden, Ghost and Betty Jackson showed collections at the brand-new event, which today is one of the staples of the fashion calendar.

She was the first beauty director at the PR firm that inspired Absolutely Fabulous
Feeney's PR career kicked off in the wings of legendary publicist Lynne Franks, who was also the inspiration for Ab Fab's Edina Monsoon. "When I first saw the series I couldn't laugh," shared Feeney, "It was real life!"
At just 26, Feeney became director of the firm's new beauty division, which put her creativity at the forefront as she boosted the cultural relevance of up-and-coming brands. Franks' firm was also involved with several charities and philanthropic events – such as Fashion Cares, Live Aid, Fashion Aid and Human Rights Now! – and prioritised female empowerment and sustainability from an early stage. This experience became the foundation for Feeney's future beauty and brand-building endeavours: "It was a very exciting time, I learnt about real entrepreneurship, having different ideas, doing it differently and having the guts to do it."
Feeney put Crème de la Mer on the map
After a stint at Bumble and bumble (you can thank Feeney for some of the cult hair products that sit on your bathroom shelves) and starting her own PR agency, the brand-builder was headhunted by Estée Lauder Companies in New York, tasked with the challenge to make a certain pot of face cream an overnight success.
And that she did – with a mysterious history, a long list of regenerative promises and an unheard of (at the time) price tag, La Mer's hero moisturiser, Crème de la Mer, became the most-wanted skincare product in the world, and one of the first beauty products with a waitlist upon its release. "Our launch strategy completely changed the game in beauty," Feeney says of the cream's success.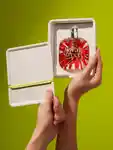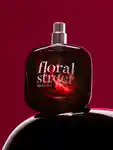 She spearheaded M.A.C's Viva Glam and AIDS Fund
After a few years at Estée Lauder Companies, Feeney became vice president of global communications for M.A.C Cosmetics. It was in this role that she realised the extent to which the beauty industry could generate broader social awareness and change.
"If you can do good, why wouldn't you?" she says. "It made my job so worthwhile, and I was really empowered."
Feeney's team led M.A.C to become a globally adored billion-dollar brand. She developed M.A.C's artistry program, putting education at the forefront, found a place for the brand backstage at fashion weeks and amplified the M.A.C AIDS Fund through collaborations in pop culture, music and fashion.
It was the good in the brand that drove Feeney to grow it: "The more successful M.A.C became, the more money and power we had to help fight AIDS across the world," she told MECCA.

She pioneered sustainability in the fragrance industry through Floral Street
A member of the British Beauty Council's sustainability coalition, Michelle's laser focus on sourcing, supply chain and doing things differently comes through in every element of her fragrance brand, Floral Street (named after Floral Street in London's Covent Garden).
"Fragrance was old fashioned; the way it was marketed – there was no [emphasis on] sustainability," she says of her decision to enter a category without any prior experience. "I drew on my learnings from M.A.C – they coined the word 'masstige', which meant prestige product at a really good price point, and nobody was doing that in fragrance."
Floral Street ticks all the boxes (in fact, some might say they built a few of the 'boxes' from scratch!) – from having total visibility and transparency over each ingredient in their scents (concocted by industry-leading nose, Jérome Epinette), to ditching cellophane wrapping and leading the way with industry-first compostable, reusable and recyclable pulp packaging.