Ever wondered what Harry Styles smells like? Keep reading: we've rounded up the all-star fragrances beloved by some of our favourite celebrities.
Among the many scents in Harry's (extensive) fragrance wardrobe is a
Tom Ford
classic: Tobacco Vanille. The As It Was singer first proclaimed his love for this sensual scent back in 2017, and we've no doubt it's served him well in the years since. Inspired by the private gentlemen's clubs of London, it combines smoky, spicy and sweet notes in a sophisticated blend. In three words? Rich, delicious, sexy.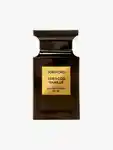 When Victoria Beckham declares something "super chic", you believe it! One of
Vilhelm Parfumerie's
most-loved scents, Room Service is all about Old Hollywood glamour. Combining notes of citrus with musk and sandalwood, spritzing this is like stepping into your own five-star suite in a New York hotel. Another VB favourite?
Byredo's
Bal D'Afrique EDP
– an equally luxurious and unique fragrance that seems to evolve as you wear it throughout the day.
Pop superstar Dua Lipa is not only the face of this
Yves Saint Laurent
fragrance – she also helped develop it! Combining Moroccan orange blossom with French lavender, it's a bold yet sensual scent that's a certified compliment generator (and a staple for nights out and special occasions). Sweet – but not too sweet – long-lasting and spirit-lifting, no wonder Lipa called it her "forever" scent in 2019. An instant classic.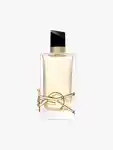 Actress Mila Kunis has reportedly worn
Editions de Parfums Frédéric Malle's
iconic Carnal Flower for years. As magnetic as Kunis herself, Carnal Flower is truly one-of-a-kind; its dominant note is tuberose (whose intoxicating scent symbolises forbidden pleasure in some cultures) alongside delicious jasmine, coconut and musk. A fragrance for those that want to be unforgettable.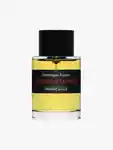 One of the MVPs of Drake's fragrance wardrobe is
Tom Ford's
Tuscan Leather, with the rapper even naming a song after the scent. Earthy and deep, it captures the animalistic qualities of leather and suede, tempered with thyme, jasmine and amberwood. Designer Tom Ford himself described it as "raw yet refined" – we're sold.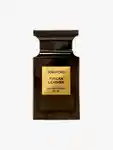 The model, mum and founder of Rose Inc lists Byredo's Gypsy Water as her "all-time ultimate fragrance", and she's not alone: it's also the signature scent of Kate Bosworth, Sienna Miller and many of you (it's a MECCA bestseller!). The woody-meets-fresh fragrance is truly timeless, with a free-spirited edge.
British-born Huntington-Whiteley is also a fan of Lime Basil & Mandarin Cologne by Jo Malone London. Like summer in a bottle, she has said, "I find myself picking this up often when I'm in need of a little bit of comfort."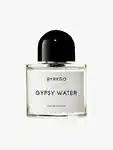 The couple that spritzes together, stays together! Game Of Thrones star Sophie Turner has revealed both she and her husband, singer Joe Jonas, adore New York fragrance house
Le Labo's
enduringly popular scent, Santal 33. "We also have it in candles all over our house," Turner has said. Alexa Chung, Killing Eve's Jodie Comer and Justin Bieber are also among Santal's celebrity fans. Haven't tried this sandalwood, cedar and musk-spiked scent? Time to head in-store and find out what all the fuss is about!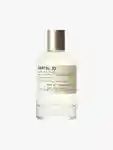 A long-term fan of
Jo Malone London's
fragrances, Meghan, Duchess of Sussex has previously named Wild Bluebell as one of her daytime signature scents. Delicate and fresh, it'll have you dreaming of wandering through a spring meadow in full bloom. Another transportive favourite of the Duchess?
The Wood Sage & Sea Salt Cologne
, which will make you feel as though you're on the ocean shore, watching the waves roll in.