MECCA Talks Making It, with Victoria Devine
January 1 | 45 minute listen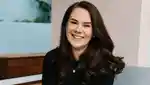 Hosted By Kate Blythe & Zara Wong
Originally published on | October 27
Welcome back to MECCA Talks, your access all areas pass to the beauty, business, and lifestyle experts we call our community.
In this episode, Kate and Zara are back on the topic of 'making it', this time with financial advisor and She's on the Money podcast host and author, Victoria Devine.
Victoria takes the overwhelm out of managing your personal finances with tips and tricks that won't leave you skimping on your morning coffee or fortnightly MECCA haul.
If you're considering investing in shares (or a new business idea!) this episode might just be the inspiration you need to get stuck in – pair that with Zoë Foster Blake's career advice in part one of 'Making It', and soon enough, you'll be on a roll.