If the words 'hair' and 'oil' in the same sentence have you running for the dry shampoo, you'll want to stop right there.
While oil and water don't mix, it turns out that hair and oil might be a match made in heaven. And if we're taking our cues from skincare, that won't come as much of a surprise.
Where we once reached for the blotting papers at the slightest hint of shine, now face oils have become de rigeur in any bathroom shelfie. In the age of oil-on-everything, we're slinging it around like no tomorrow. And the same applies (liberally, please) to our hair. Hair oils, just like face oils, are deeply nourishing, replenishing and oh-so-good, especially if you're taming thirsty, damaged hair.
But there really is a hair oil for every kind of hair type and concern, it's just about finding the right one for you. Whether it's Rapunzel-style growth you're after, de-frizzing, hydration or the secret to longer lashes, read on to find MECCA's favourite hair oils and who they're best suited to.
Best hair oil for megawatt shine
Olaplex
is like a Greek God of the haircare world and this little pot of gold has almost mythological status. The ultimate styling oil, it has the midas touch for softness and shine, while boosting the appearance of hair colour vibrancy.
But this isn't just a beautifying oil. If strengthening damaged hair structure is your MO, Olaplex No. 7 is number one. Now, get ready for a mouthful: Bis-aminopropyl diglycol dimaleate. It might sound like another language, but this single molecule translates directly to improved hair strength. By permeating the hair follicle it provides protection from within, making this the perfect oil to incorporate into your pre-heat-styling routine. Shine, softness, and strength? Sign. Us. Up.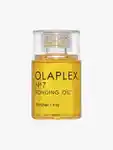 Do you hear that buzz? It's not just the legions of fans Gisou's hair oil has garnered. This oil is infused with honey from the Mirsalehi Bee Garden (Gisou co-founder Negin Mirsalehi is from a family of beekeepers that goes back generations). Harnessing the humectant properties of honey to lock in moisture and rebuild, repair and nourish the hair, this oil is rich in vitamins and antioxidants to deeply treat hair.
Use it as a standalone to tame frizz and flyaways, or drop it into hair masks for added softness and moisture. Or, use it as an overnight treatment to wake up to shiny, healthy, bouncy locks. Now that's what we call beauty sleep.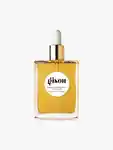 Best hair oil for frizz that won't quit
Containing a combination of five oils that mimic those found naturally in healthy hair,
Living Proof No-Frizz Vanishing Oil
is the antidote to uncontrollable frizz. Fun fact: dry and curly hair is more prone to frizz because the hair shaft is open, which allows moisture to get in and create the fuzz. This fast-absorbing, silicone-free oil stops that by hydrating the hair shaft and blocking frizz-causing humidity. If you live somewhere tropical (lucky you!), this is your hair's new BFF.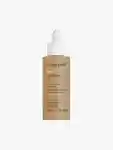 Best hair oil for fine hair
While hair oils are a mainstay for the thick and curly-haired, if your hair is fine or on the thinner side they can seem a little scary. If you've been burned by run-ins with heavy, greasy oils that weighed your strands down and left you looking like you'd just lost a fight with a deep-fryer, then Aveda's
Dry Remedy Daily Moisturizing Oil
may be your path back to hair oil heaven. It's lightweight – super lightweight. It's moisturising. It adds shine without grease. And, it gently nourishes your hair thanks to the blend of pomegranate, sunflower and olive oils (sounds like the start of a great salad, if you ask us.) And if length is on your mind, the addition of vitamin E helps promote hair growth.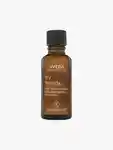 An award-winning strengthening treatment oil, Briogeo
Don't Despair, Repair™ Strengthening Treatment Hair Oil
is perfect for those who've been a little too heat-tool happy. The silicone-free, 97 percent natural formulation uses ceramides and essential fatty acids to strengthen, reinforce and up the lipid content in your hair, which all help to repair the cuticle damage caused by chemicals (bleaching, dyeing) and physical factors (UV exposure, heat tools) and even help to seal split ends.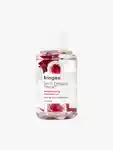 This serum takes hair from blah to brag-worthy in a couple of pumps. Best for medium to thick hair,
Bumble And bumble Hairdresser's Invisible Oil
works like a styling product on damp hair pre blow-dry, or you can add a tiny amount through mid-lengths and ends on dry hair to add shine. You can even supercharge your regular conditioner by adding a couple of drops in your usual wash routine. Perfect for everyday use, it does all the things: strengthens, protects, smooths, detangles and makes the perfect flat white. Well, almost.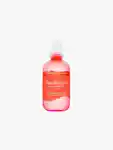 Best oil for brows and lashes
Grab a teaspoon, hold your nose and let's get the unpleasant part out of the way: this is 100 percent pure castor oil. But, it's not your standard castor oil.
This organic, cold-pressed castor oil is extracted using a method that preserves the key nutrients and leaves you with the most potent, mineral-rich product that does wonders for skin and hair. If you want to promote healthy hair growth, look no further. Massage it into your scalp to activate Rapunzel-mode. Apply it to patchy brows to fill them out and to lashes that need some love. Even your skin will drink this nourishing number up, so apply to cuticles to fortify and moisturise. This one's protective and nourishing for both skin and hair thanks to the naturally occurring ricinoleic acid.
And before you ask, it doesn't smell like castor oil. With no noticeable scent, you can reap all the benefits of shiny, healthy hair, and no one will be the wiser.