When a brand proves to stand the test of time, you should take it as a green light to add its products to your routine.
bareMinerals have been revolutionising the makeup industry with their barely-there formulas way before the 'clean girl' aesthetic shook it into a skin-loving space that celebrates natural beauty (yes!). Skin texture, freckles, fine lines and all, MECCA love to see it, and bareMinerals is a brand to rely on to achieve effortless looks that allow your best features to shine through.
At the brand's core lie minimal, skin-loving formulas using pure and naturally-derived protective minerals free from fragrance, parabens and fillers that can clog the skin and disturb its natural balance. They can help provide harmony in even the most sensitive skin and are ones to watch if you face excess oil, breakouts or congestion.
Our top picks include a secret weapon for no makeup days (their famous powder foundation that has sat in our makeup bags for decades), the cleanser your skincare routine didn't know it needed and more comfortable coverage must-haves. Let's get into it.
Wondering what it would feel like to go bare? We get it; freeing yourself from the shackles of wearing
foundation
is a tricky task. Once you get used to seamlessly blended skin, leaving the house with anything less can feel daunting. This confidence-boosting skin tint is here to encourage you to strip it back. Made with skin-quenching squalane and mineral-based SPF30, it will look after your complexion in more ways than one. Low-maintenance application offers barely-there coverage that will blur imperfections whilst allowing your new-found glow to shine through. This one's ideal for achieving a
'no makeup' makeup
look and allows your skin to breathe!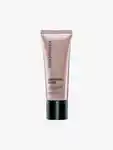 As we become more conscious of the ingredients we use on our skin, mineral-based formulas are becoming highly sought after. In 1995, this powder foundation was born, way ahead of its time, to provide the industry with the product it didn't know it needed – and it has been a sensation ever since. The no-nonsense formula promises not to clog pores, irritate the skin or cause breakouts (problematic skin, we are talking to you). But this minimal ingredient list by no means compromises results; it provides buildable long-wear coverage that sits naturally on the skin. Tick, tick and tick.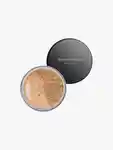 Have you ever discovered a product that makes you question, 'where have you been all my life?'. That's how we felt when we met this powder foundation. Opting for your favourite base product in powder form comes with many benefits. You can achieve the same complexion-clearing results as liquid formulas while benefiting from their unmatched ability to suck up excess moisture. We love this particular formula as it carries impressive skincare benefits, too, owing to a pineapple complex that helps smooth and brighten, and squalane to nourish and hydrate.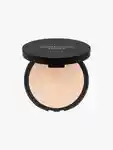 Dark circles stand no chance against this creamy
concealer
. Place it under the eyes and allow mineral-coated pearls to hide imperfections and illuminate the eye area. Its incredibly lightweight formula sits comfortably all day and fills fine lines without a crease in sight. The result is brighter eyes and a restored twinkle (that's one way to hold someone's gaze!).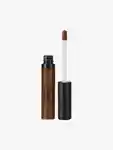 We've said it before and will say it again:
skincare
is the ultimate act of self-care. When you find a product this indulgent, you are one step closer to creating the perfect 'me time' moment. It applies directly to dry skin as a luxurious oil and, when met with water, will emulsify into a rich milky consistency that gently removes makeup without stripping the skin. With the help of antioxidant-rich pomegranate, skin is left clear, radiant, and perfectly prepped for the next stages of your routine. And just like that, your makeup (and worries) seem to melt away.