Looking to hide your sins? Whether it's due to a lack of sleep or a night on the town, our round up of the best concealers makeup will erase all the signs.
If there's one mainstay that even disciples of the 'no-makeup makeup' look cling to, it's concealer. One of any beauty devotee's most reached-for products, it's the old faithful that seemingly does the most. Namely, hiding the unwanted dark circles that may come after an all-too-fun night out, covering up sun spots and skin imperfections and disguising the hormonal breakout that frustratingly appears on the same day as a job interview, hot date or wedding (because of course it does).
But not all concealers are created equal. Some are witch green. Some are fiery red. Others range from brightening to luminous, liquid to cream and sheer to full coverage. It's safe to say there are as many concealers as there are ways to wear it.
How do you know which concealer is right for you? We've broken down our top bestselling concealers to have you covered no matter what your concerns are.
Best concealer for dry skin
You know you're onto a good thing when it goes viral on TikTok, and this creamy formulation from Kosas is no exception. Boosted with the plumping properties of
hyaluronic acid
for extra hydration, this
medium coverage concealer
glides on to brighten and highlight. In fact, it's changing the game when it comes to concealers, with a focus on revealing the areas you want to highlight, rather than concealing blemishes.
Dry skin
beauties, this concealer won't go cakey or settle into lines despite its full coverage, though it will keep your under-eye bright and luminous.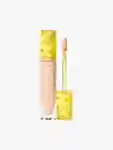 Best all-rounder concealer
If it's sensational coverage you desire (as though you've been Facetuned in real life), this is it. It's not called luminous for nothing. With a spreadable, elastic texture that makes it easy to work with, a creamy formula and light-diffusing effect, it's both hydrating and blurring. Plus, the generous brush size means you only need one dab and you're good to go. Start off slow with a small dab and layer up as required; the satin finish is buildable and will set seamlessly.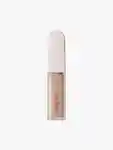 Best brightening concealer
Makeup meets skincare in this multitasking fusion product that boasts 10 percent active skincare
ingredients
. With an infusion of
niacinamide
to brighten,
vitamin C
to bump up the radiance factor and hyaluronic acid [edits-ingredients-hyaluronicacid] to hydrate, this is what we call next-gen concealer.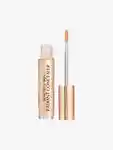 Best for a luminous finish
With a plethora of five-star reviews, it's safe to say the hype is real for this concealer. A trusty tool for makeup artists and beauty lovers alike, this spectacular formula glides onto the skin, imparting a luminous, light-reflective finish. The coverage is customisable: layer as much as your heart desires without creasing.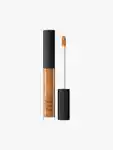 Want high coverage without the usual drawbacks like creasing, oxidisation or patchiness? Say hello to this creamy, smooth-as-silk liquid that's as lightweight as it is effective.
Enriched with Albizia julibrissin bark for an antioxidant hit, this will not only do away with under eye shadows and skin blemishes, but will leave your skin better for it.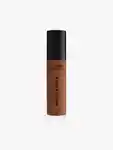 Best concealer for tired eyes
Big night? Not enough beauty sleep? When you reach for your morning coffee, you'll also want to reach for this caffeine-powered concealer which is clinically proven to reduce visible under-eye puffiness, while also concealing and brightening.
With a light to medium buildable coverage, this is the concealer for you if you're after a skin-like finish that feels lightweight.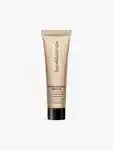 The younger sister to
Too Faced's
cult favourite
Born This Way Foundation
, this serum-like formula is infused with a blend of ultra nourishing and skin-boosting ingredients like aloe leaf extract and squalane, designed to counteract dark circles while keeping skin hydrated and happy. Ready for the kicker? It's waterproof, crease-proof and lasts up to 24 hours.