From the makeup chair and the editor's office, Rosie Huntington-Whiteley's relationship with beauty has always presented as slightly deeper than that of the average model or actress. Her approach to beauty initially manifested itself as an editorial website and has now been transformed into a collection of sustainable, refillable, purpose-led makeup and skincare that forges a new path for modern beauty standards. It's called Rose Inc, and it's available exclusively at MECCA.
"I was inspired to share the beauty tips and secrets I've learned throughout my modelling career with my community," she tells us. "When it came to launching products, I wanted to create items I felt were missing from my routine: sensual and sustainable essentials that gave me effortless and effective results. I wanted to create something sleek, neutral and modern that looks nice in your bathroom or on your vanity".
"Beyond the aesthetics," she adds, "it was also important to me that the packaging met our stringent sustainability standards and that the formulations were purpose-led, luxurious and non-irritating."
If you're not sure where to start, let Huntington-Whiteley help you with her top three, plus two more that we're absolutely loving.
"I am loving the Cream Blush Refillable Cheek & Lip Colour. It's great when I'm in a rush because it can be worn on the cheeks and the lips, and it's long-wearing and incredibly hydrating thanks to squalane and vitamin E. It can sometimes be difficult to find products that check all the boxes: clean, sustainable [thanks to its refillable design] and non-irritating, with modern packaging too. But I think what sets Rose Inc apart is that we are prioritising all of these things at the same time".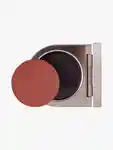 "For me, it was all about curating a tight edit of
skincare
and
makeup
products that I couldn't live without: ones that give me instant, effective and effortless results. The first product to be finalised was our
Softlight Luminous Hydrating Concealer
which is definitely the product I would say I'm the most proud of. The feedback and reviews have been incredibly positive."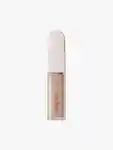 I was inspired to share the beauty tips and secrets I've learned throughout my modelling career with my community
Rosie Huntington Whiteley
"This is an all-in-one product! A hydrating moisturiser, serum and a makeup primer. It's jam-packed with squalane, vitamin C, and sea fennel extract which all work together to instantly plump, brighten and soften the appearance of the skin. It's non-comedogenic too, making it ideal for all skin types. I use it in the morning and evening, massaging one-to-two pumps into my face and neck."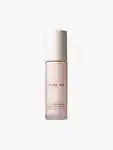 The kind of 'your skin but better' skincare-makeup hybrid that every kit needs, this one has tiny pigment spheres (they burst on application - fun!) suspended in a skin-plumping base of sodium hyaluronate, squalane and peptides. The end result? A juicy, dewy-looking complexion that's dressed in a sheer, radiant and long-wearing veil of colour.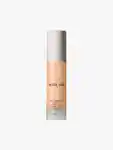 Use this once, and you'll wonder how you ever did without it! A lush, velvety cream, this practically dances over skin without taking up residence in any pores or lines, and imparts the most gorgeous sheer sheen (no glitter here). And, there are four buildable, melts-into-skin shades to choose from.