The words 'sustainable' and 'naturally-derived' can often lead to a raised eyebrow in the world of skincare.
Since they don't have a specific universal meaning, these terms can be considered a little vague. But with Emma Lewisham's eponymous skincare brand bursting onto the scene in 2019, it's clear these words fit the bill.
The world's first skincare brand to be formally endorsed by the renowned environmentalist Dr. Jane Goodall, Emma Lewisham walks the talk. Refillable, recyclable packaging, a carbon-positive structure, B Corp certification and a focus on plant-derived ingredients make Emma Lewisham a total industry gamechanger.
But if you're thinking that all that natural goodness has to come at the cost of luxury or efficacy, think again. Part of what makes the brand such a pioneer in the beauty space is their commitment to creating products that are just as science-backed, effective and high-tech as any high-end skincare. Just with the caveat that it has to be good for you, and for the planet.
Intrigued? Read on for our top five picks from the Emma Lewisham range.
When it comes to skincare, there really is no such thing as a do-it-all product. But we have to admit, this one comes pretty close. Using the power of plant stem cells, Skin Reset Serum inhibits the enzyme responsible for the production of pigment, so that while ingredients like niacinamide work to brighten any pigmentation-affected areas, the serum simultaneously prevents more from occurring. Clever!
Plus, with the addition of hyaluronic acid to plump and hydrate, vitamin B3 to further minimise pigmentation, soothing jojoba oil and more, this is the ultimate serum to cover all your bases. And that's before we talk about the packaging, which delivers a perfectly portioned pump with one hand. Apply morning and night and watch the results unfold.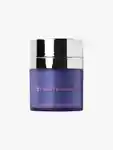 Consider this seven piece set of (adorable) minis your very own degustation menu of all things Emma Lewisham. The perfect entree to the brand's philosophy and the ideal way to introduce your skin to their range, all the favourites are here.
For a complete and premium skincare routine, start with the Illuminating Oil Cleanser. Enriched with vitamin E and phytolipids to lock in moisture, it's a gentle and nourishing cleanse that won't strip the skin. Follow on three times a week with the Illuminating Facial Exfoliant to up the ante on your glow. Also included is the cult favourite Skin Reset Serum and the accompanying Skin Reset Eye Crème to brighten and depuff the under eye area. The Supernatural Face Oil includes bakuchiol (hailed as nature's answer to retinol) for a hit of vitamin A. And to seal the deal, take your pick between the two included face creams: the Illuminating Brighten Your Day Crème is the perfect AM routine moisturiser thanks to its potent vitamin C formula, while the Supernatural Face Crème Riche makes a luxurious final step in your night time routine, offering 72 hours of hydration.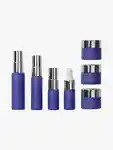 There's night creams, and then there's Emma Lewisham's take on a night cream. We're talking ultra-hydrating, deeply nourishing, supercharge-your-beauty-sleep richness. A luxurious, velvety blend of 32 ingredient sources of plumping hydration, this formulation packs in the goodness. Hydration hero ingredient hyaluronic acid features to deeply moisturise, while saccharide isomerate actually enhances the body's ability to produce its own hyaluronic acid. It also includes alaria esculenta extract, a marine extract that prompts your skin to increase collagen production (this even boasts the title of being clinically proven to regenerate collagen at a cellular level.)
Other notable ingredients include bakuchiol – that plant-derived alternative to retinol which many find less irritating – and a cocktail of potent plant oils to deliver soothing nourishment to your skin. A little goes a long way with this luxurious crème, but when your jar is finally empty, top up with a refill pack to minimise packaging waste. The cherry on top.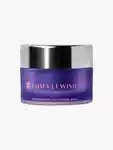 Fun fact: one of the catalysts for the creation of the Emma Lewisham brand was when Emma was alerted by her GP that one of the ingredients she used to combat hyperpigmentation was considered controversial and even banned in multiple countries. So it should come as no surprise that a natural and safe brightening, pigmentation-busting vitamin C would be high on her agenda. And here she is: a luxurious crème that offers serious glow.
While vitamin C tackles dullness and pigmentation, ceramides and sea algae nourish the skin barrier. Saccharide isomerate and hyaluronic acid quench thirsty skin and acerola extract delivers a hefty hit of antioxidants. And a blend of AHA and BHA gently resurface skin to slough away dead skin cells and buildup. All of that potent botanical goodness is packed into a luxuriously whipped, shimmery and luminous (and clinically proven!) crème. A powerhouse if we ever heard of one.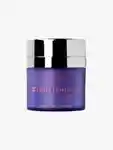 If you've ever wished you could just close your eyes, dream a little dream, and wake up to bouncy, bright skin, then this might be your dream come true. The supernatural sleeping mask is no silk eye mask – it calls itself 'beauty sleep in a bottle,' and it sure does deliver. Designed to be applied to your face and neck before bed, and then left on overnight to work its magic, this mask is like a drink for your skin (if the drink was an ultra-nourishing green smoothie, perhaps).
And this really is like a smoothie concoction of the greatest hits of skincare. Peptides stimulate collagen production while saccharide isomerate and hyaluronic acid take care of the hydration. Ceramides lock that in and a gentle combination of AHA and BHA resurface skin overnight. A brightening complex removes dead skin cell build up and a specialised blend of actives promote cell turnover so that you wake up to your best and brightest skin. Bliss.