A dermatitis flare-up saw me put my 12-step routine on pause, but as soon as it cleared up, I was routine-less and ready to try the next big thing.
Lucky for me, it just so happened to be Kylie Skin by Kylie Beauty, the buzzed-about line of skincare basics by pop culture queen and beauty mogul Kylie Jenner.
With mixed reviews from strangers on the internet and only good things from people I knew, I was keen to see how the Kylie Skin by Kylie Beauty's five bestsellers stacked up. If you're into science-led skincare with high-performance actives this might not be the brand for you, but it is the collection of straightforward staples I wish I had growing up (and will continue to reach for).
Let's face it, this ticks all the boxes as far as cleansers go. I've recently come to prefer cleansers that foam via the pump versus gels or creams that bubble into a foam (many of which contain drying sulphates), and although it's not mentioned in its description, Jenner's foams in two steps; first, when it comes out of the bottle, and then, as you massage it in, transforming into a silky-feeling micro-foam that really sweeps away that top layer of oil and dirt on the skin. With star ingredients glycerin and kiwi seed oil, it leaves your skin feeling soft and juicy, not tight and dry. I'm a fan.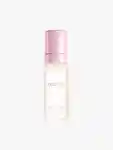 In recent years physical exfoliation has gotten a bad rep, when, in fact, it's simply an alternative method that will garner a similar result to your dead skin-clearing acids. With a creamy yet nutty scent that reminds me of an oat milk latte, this scrub was admittedly less brittle than I had expected, with tiny walnut granules (smaller than sugar) suspended in a nourishing cream-gel. Massage it into your skin gently and with care, and you will reveal smooth, glowy skin ready to take on the serums and creams to come.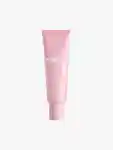 After laying low on the serums and actives, I was most excited for a healthy dose of vitamin C, and was surprised by the efficacy of Kylie's formula. With tetrahexyldecyl ascorbate (a fat-soluble, collagen-boosting and more stable variety of vitamin C) listed as the second ingredient, I could tell that the serum meant business. It's also spiked with ferulic acid, another antioxidant that boosts the anti-ageing, pigmentation-reducing and tone-evening effects of vitamin C. A light gel texture, the serum is non-sticky, doesn't pill under SPF and is fragrance-free.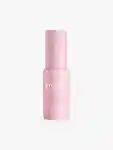 Put simply, this is the perfect basic everyday moisturiser. Fragrance-free with a lightweight texture that I would describe as in between a lotion and a cream, it does everything you could want a moisturiser to do. In addition to jojoba, sweet almond oil and shea butter, it's formulated with oat extracts (the ingredient that cleared up my dermatitis more than anything else) making it perfect for sensitive skin. Once it sinks into your skin, it leaves this easy soft-matte finish, which, after years of reflective dewy skin, I loved the look and feel of. It made the perfect base for makeup.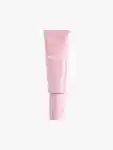 Like the Kardashian-Jenner family is to social media, there's no denying that this eye cream does the most: it targets lines, wrinkles and puffiness with caffeine, green tea and pomegranate, dryness with vitamin E and shea butter, dark circles with vitamin C, and overall skin health with jojoba seed oil. Sinking into the skin quickly (with no subsequent milia in sight!) it's a no-fail all-rounder and the perfect place to start if you're new to eye creams. Like any eye cream, it won't undo the effects of your lack of sleep and water-drinking, but hey, it's a start.