Like seemingly all new trends these days, skin cycling hit the mainstream via TikTok – but it has some serious credentials, too.
Created by US-based dermatologist Dr Whitney Bowe, who coined the term 'skin cycling', it's an easy-to-follow PM skincare routine designed to prevent the irritation and sensitivity that can come from over-exfoliation and overuse of certain actives, like retinol.
Francesca Hyde, MECCA's customer education lead – and a skin cycling fan! – explains, "Including actives can often feel like two steps forward and one step back when our skin reacts. Breakouts, uneven skin tone and sensitivity can be caused and exacerbated by irritation; skin cycling is designed to lessen the risk of making skin concerns worse (or creating new ones). The path to smooth, plump and juicy skin doesn't need to be painful!"
And best of all, it's easy to follow – "Skin cycling takes the confusion out of skincare," adds Hyde.
Read on for our expert guide to all things skin cycling and how to adapt it into your routine.
Skin cycling takes the confusion out of skincare.
Skin cycling is a skincare regimen that involves using different active ingredients on different days, with several days that leave out actives entirely and instead focus on hydration, moisturisation and rebalancing. It was inspired by the principles of a workout routine, where you alternate the type of exercise and muscle groups targeted each day, followed by adequate recovery days, in order to maximise results.
"When you're introducing actives to your skin, you get lots of conflicting advice on when to apply them and what works with what. Skin cycling simplifies it!" explains Hyde. "Like starting out at the gym or trying to get your houseplants to thrive, skin cycling is the routine that keeps you on track to your skin goals."
It's important to note that skin cycling is an evening skincare routine that comes after your usual cleansing – if you'd like to start skin cycling, you can keep your usual morning skincare steps the same (including your SPF!).
Best of all, the skin cycling regimen can be adapted to your specific skin type – simply swap in your actives of choice or add more 'restore' days as needed. Dr Bowe's personal skin cycling routine for sensitive skin involves chemical exfoliation on day one – think AHAs and BHAs – followed by a retinoid (for the uninitiated, that's the group of vitamin A derivatives that retinol belongs to) on day two and then two recovery days.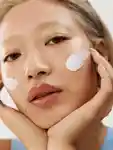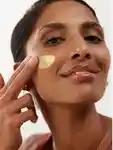 What are the benefits of skin cycling?
According to its creator, skin cycling can help to manage signs of sensitivity and irritation that may be due to harsh, excessive exfoliation or using too many active ingredients at once. The goal is smoother, clearer, brighter and plumper-looking skin over time, with a complexion that is nourished and balanced.
Says Hyde, "Sometimes when you're working towards your skin goals it's so hard to remember that stronger and faster are not necessarily better. When I've been focused on clearing up breakouts and uneven skin tone, I've been routinely guilty of going hardcore on my skin.
"Without fail, it's a recipe for disaster – redness, flakiness and irritation that sets me back weeks as I have to focus on repairing the damage I've done. Skin cycling is the perfect alternative to overdoing it; it may seem like you're going slower but sticking to skin cycling will get you to your skin goals quicker – it's a marathon not a sprint.
"Slow and steady definitely wins the race when it comes to your skin!" she adds.
Sticking to skin cycling will get you to your skin goals quicker – it's a marathon not a sprint.
Who can try skin cycling?
While skin cycling can be particularly beneficial for sensitive skin types, anyone can try it, according to Dr Bowe. Simply change the routine based on your individual needs, while still applying the principles of one active per day with enough recovery days to give your skin time to adjust.
Dry and sensitive skin types could add in heavier moisturisation – such as slugging – while those with oily skin or congestion could add in an extra exfoliation day with breakout-clearing actives such as salicylic acid. If your skin has adjusted to your retinoid, you could omit one recovery day and adopt a three-day cycle instead.
According to Hyde, "Skin cycling is the perfect routine for anyone with multiple skin goals, trying to combine actives or just anyone that craves a routine to follow. For myself, I know what I should be doing and how actives need to be applied, but it wasn't until I tried skin cycling that I was able to use actives without irritation – I needed a routine to stop sabotaging my own skin!
"If you know you struggle with reigning it in, or you crave a clear routine to follow, you have nothing to lose by trying skin cycling."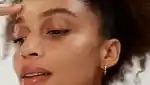 Skin cycling is the perfect routine for anyone with multiple skin goals, trying to combine actives or just anyone that craves a routine to follow.
A sample skin cycling routine
The standard basic skin cycling routine, as practised by Dr Bowe herself, is ideal for beginners and those with sensitive skin, according to Hyde.
"I recommend starting with Dr Whitney Bowe's system of cycling – if your skin starts to feel sensitised, add in additional restore days," she advises. "Skin cycling also allows you to understand and get in sync with your skin, so if you've made it to your third repair day and you still feel a little sensitised, take an extra day to soothe your skin then start your cycle again."
Day 1: Exfoliation
After cleansing, start your skin cycling routine by clearing away dead skin with the exfoliator of your choice. Dr Bowe opts for a chemical exfoliant (a MECCA favourite? Dr. Dennis Gross' classic Alpha Beta® Universal Daily Peel) but you could choose a physical exfoliant or a combination chemical-physical exfoliant like GOOP's Microderm Instant Glow Exfoliator (minerals including quartz and garnet paired up with glycolic acid) depending on your preference and skin type. Follow up with your usual evening moisturiser.
Day 2: Retinoid
The next night, your skin will be primed for retinoids (forms of vitamin A). Retinol is the most common retinoid used in skincare and the benefits of retinol are well-known, from reducing the appearance of fine lines and breakouts to smoothing uneven texture and tone. Post-cleanse, pop on the retinoid serum or oil of your choice, followed by your usual evening moisturiser (or instead of this two-step process, try a moisturiser with retinol such as Verso's Night Cream or Dr. Dennis Gross' Advanced Retinol + Ferulic Intense Wrinkle Cream).
Days 3 and 4: Recovery
Here's where the magic happens! The secret to skin cycling is giving your complexion time to adjust and rebalance after the intensity of exfoliation and retinol, so you can skip the actives on the two restore days. After your usual cleanse, reach for super hydrating creams, balms and masks – look for ingredients like hyaluronic acid, Centella asiatica, squalane, glycerine and rich plant oils and butters. A fan of slugging? This is the time to do it!