REN Clean Skincare has been doing things differently from the very beginning.
Since exploding onto the beauty scene in 2000, they've always believed that healthy skin doesn't come at the expense of the planet, and that real skin results go hand-in-hand with respecting the Earth. Seems kind of obvious now, but back then, it was almost revolutionary.
Today, REN's high-performance skin and body care range offers hardworking and innovative formulas that deliver tangible, clinically-proven results for all skin types – even the most sensitive – and their products do their bit to look after the environment, using powerful and sustainable bioactive ingredients that are good for the skin and planet, and reusable and recyclable packaging that's always evolving to keep up with advancements in sustainability.
With an offering that includes moisturisers, serums, cleansers and masks, it can be hard to know where to start, which is why we've come up with this curated list of five, everyone-has-to-try-them-at-least-once products.
With a mild-but-potent mix of alpha hydroxy acid (that'd be lactic acid), beta hydroxy acid (hello, white willow bark-derived salicin), plus azelaic acid for good measure (this one's neither an AHA or BHA, but a type of acid made from grains), this daily toner works on multiple fronts. It dissolves any dead skin cells and surface impurities that can make skin feel rough and look dull and refines the appearance of pores and keeps them clear of excess sebum, dirt and debris. Plus, it reduces the appearance of skin discolouration, nukes blemish-causing bacteria and brings down inflammation to help alleviate irritation and breakouts (quite the checklist, no?).
The result? Skin that's not only clean and healthy-looking, but is smoother and more refined, with an energised and healthy radiance.
And if you read the word 'exfoliation' and thought, 'how gentle can this possibly be?' know this: the lightweight liquid is gentle enough to use every single day. Glow time!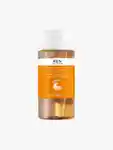 Cleansing might be something we all have to do every day, sometimes twice a day, but that doesn't mean it can't be elevated into an experience. And that's exactly what this plant oil-based formula offers.
It starts off as a bouncy jelly that feels so good as it's massaged over a dry face, slowly transforming into a silky oil that effectively dissolves waterproof makeup, pollution and sunscreen. Add a little water to it and it transforms again, this time into a milk that rinses off easily without leaving any residue behind.
Use this as the first step in a double-cleansing routine, as your one-and-done cleanser (the oil-based formula means it won't strip your skin and leave it feeling like it might crack), or as a fast, 10-minute mask fix for a dry or damaged skin barrier (warm the jelly in your palms until it morphs into an oil, and massage that into your skin before rinsing off).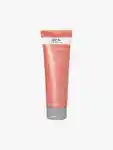 Sold on the skin benefits of retinol but worried about its possible side effects, like drying, redness and irritation? This concentrated serum hears you, and is reporting for duty.
It calls on bidens pilosa, a plant-derived retinol alternative, and cocktails it with ceramides (these help shore up the skin barrier, which in turn helps minimise water loss and keep irritants out), and niacinamide (a skincare favourite for its brightening benefits). It all comes together to deliver a whole buffet of clinically-proven benefits, like a smoother and firmer-looking skin texture with visibly reduced fine lines and enhanced radiance.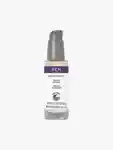 A brand bestseller and part of their signature Evercalm range, think of this rich-but-absolutely-not-greasy day cream as your daily defence, here to immediately alleviate the signs of sensitivity, like uneven skin tone, discomfort and extreme dryness (and future-proof it against any further tantrums!).
Apply this and right away the comforting blend of antioxidants, chamomile, botanical extracts and omega-rich oils (including sea buckthorn, camellia and calendula oils) gets to work, calming and hydrating the complexion, reducing the appearance of uneven skin tone and soothing, hydrating and nourishing skin so that it's feeling cool, calm and collected.
For skin that could use a resilience boost, or a complexion looking to calm things down, comes this decadent overnight treatment. While we sleep, our skin undertakes its natural, nightly renewal and regenerative processes, and this moisture barrier recovery balm takes advantage of that time when skin is more receptive to replenishment and repair. It feeds skin with lipids, omegas and fatty acids for nourishment and moisturisation, helps minimise water loss and fortifies the skin's protective barrier to reduce irritation and dryness.
Overnight, the lush, balm-to-oil formula coddles the complexion and it does its work without feeling like a heavy or greasy layer that's suffocating your face, so all you'll wake up to is skin that's looking stronger and healthier.