While the word 'chemical' may sound alarming in the context of things to be applied to the face, chemical exfoliants are not as scary as you might think. In fact, they're key to soft, glowing skin.
Exfoliation is a vital step in any skincare routine, removing the top layer of the dermis to do away with dead skin cells and any dirt or bacteria that may cause acne or blemishes. Fresh-as-a-daisy new skin is revealed underneath, giving you that even-toned, clear and glowy look. But not all exfoliants are created equal. Physical exfoliants slough away dead skin with granules such as crushed seeds. However, in some cases, the harsh tugging and rubbing that often comes with a scrub may cause micro tears in the skin, thereby increasing redness, irritation and even fine lines.
Alternatively, chemical exfoliants are liquid solutions that dissolve the bonds between dead skin cells. There are three main categories: AHAs, BHAs and PHAs. Let's discuss. First, alpha-hydroxy acids (AHAs) are water soluble, usually derived from fruits, and tend to be ideal for more sensitive or dry skin types. Look for AHAs such as lactic acid or glycolic acid Next, beta-hydroxy acids (BHAs) tend to be synthetically derived and are oil-soluble, making them great for the oily and acne-prone since they can penetrate deeper into the skin. Salicylic acid is the most commonly used BHA in skincare.
Fresher on the exfoliation scene are poly-hydroxy acids (PHAs). These gentle acids are similar to AHAs but don't penetrate the skin as deeply, making them less irritating and more hydrating. Gluconolactone, galactose and lactobionic are all common PHAs.
Ready to bump up the glow? Here's our pick of the best chemical exfoliants.
Fuelled by glycolic acid, one of the staple AHAs, this gently exfoliating gel helps to smooth the appearance of skin texture and boost skin density, while lesser-known PHAs work to resurface and deeply cleanse the complexion. Since it doesn't contain oil-soluble BHAs, this is a nice, gentle introduction to chemical exfoliants, ideal for newbies or anyone with sensitive skin. And don't be put off by the word 'peel' – you won't be shedding any visible layers!
To use, spread an even layer over your face and leave for one to three minutes before washing off. Use up to three times a week for smooth, radiant-looking skin.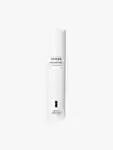 When the toll of stress, lack of sleep and a spirited weekend start to show, this multipurpose treatment is akin to a restart button. It exfoliates, resurfaces, brightens, plumps and restores the appearance of radiance with its potent blend of AHAs and BHAs (glycolic, salicylic and lactic acids included). If you're combating congested, textured skin, this one may be your winner.
Slide it into your nightly routine, between your cleanser and moisturiser, three times a week, or less if you're starting out.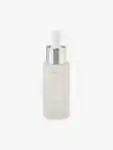 Talk about a one-two punch! If you're time poor and looking for the shortcut from dull skin to luminous,
Dr. Dennis Gross
is at it again. Think of these daily wipes as a quick two minute facial. Swipe step one over your (dry) face post-cleanse, and wait two minutes. Then follow up with step two, after which you can go on with your regular combination of
serum
and
moisturiser
. If you have enlarged pores or want to nix uneven texture, give this gamechanger a try.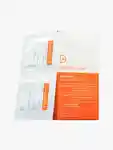 Another addition to the Dr. Dennis Gross Alpha Beta range, this cleanser harnesses the power of the brand's signature acid blend featuring both AHAs and BHAs to remove impurities and assist in detoxing the skin. A
cleanser
,
exfoliant
and
toner
all in one, the gel formula is gentle enough to be used daily, morning and night, though it's always advisable to build up your tolerance slowly. This is for anyone who loves a multitasking product, and anyone looking for a gentle yet thorough cleanse. Keep it in the shower and wash (or should we say, exfoliate?) the day away.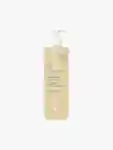 Acids aren't off-limits for
sensitive skin types
. If glycolic is too harsh, opt for a milder lactic acid product like this gentle gel formulation. Rich in AHAs, it's designed to treat uneven skin texture and leaves skin looking luminous. In the words of one MECCA reviewer: "Where has this been all my life?" Spread a thin layer across clean skin and rinse off after one to three minutes, up to three nights a week. It's the quickest facial we ever did see.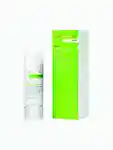 A fan favourite, this resurfacing peel will enable even the most problematic skin types to reap some serious skin rewards. In addition to deeply exfoliating enzymes, this peel is rich in hyaluronic acid, so skin is left looking supremely hydrated, plumped and protected. Plus, it's uber-fun to use. The bright pink jelly cools skin while loosening dead skin cells, leaving you with bright, radiant-looking skin. Gentle enough for all skin types and packed with antioxidants, use it for a fruity, fun and efficacious lift.
Best used two or three times a week, using circular motions to activate the peel before rinsing.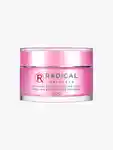 Powered by physician-grade glycolic acid, these exfoliating pads slough away dead skin. With 10 percent glycolic, this is a stronger chemical exfoliant, so start slowly.
Smooth a pad over clean, dry skin at night, up to three times a week. Leave for 20 minutes and then rinse with water to neutralise. Once you've tried, tested and built up tolerance after three or more weeks, you can work your way up to leaving it on overnight for maximum results. Yes, way!