MECCA Talks Making It, with Zoë Foster Blake
January 1 | 50 minute listen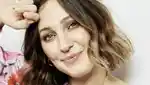 Hosted by Kate Blythe & Zara Wong
Originally published on | October 20
Welcome back to MECCA Talks, your access all areas pass to the beauty, business, and lifestyle experts we call our community.
We had so much good to give, we split it into two! In part one of 'Making It', Kate and Zara talk career and creativity with beauty's golden go-getter and founder of Go-To, the one and only Zoë Foster Blake.
From balancing book-writing, blogging, beauty and babies to formulating skincare and founding a brand that all members of the family can love, Zoë's open, honest chat (and coffee confession) is one we can all relate to and learn from.
Return for part two of 'Making It', where Kate and Zara get fiscal with financial advisor and She's on the Money podcast host, Victoria Devine. Take notes and you'll be set up to start your own beauty brand in no time.