Allies of Skin may be less than a decade old, but its founder Nicolas Travis has been working on the supercharged skincare range for much, much longer.
So, when we ask him to share a career highlight, his answer is surprising. You might expect him to recount the story of supermodel Kaia Gerber telling a journalist that she uses Allies of Skin exclusively – a moment that sent the brand rocketing into the kind of social media success most founders could only ever dream of.
Or, perhaps, when Hailey Bieber named the Allies of Skin Peptide & Antioxidants Firming Daily Treatment as a beauty must-have.
But instead, Travis says, "This right here is a pinch-me moment. Getting stocked at MECCA was always my dream… even though it took me six years, it gives me so much joy that we are finally stocked in Australia and New Zealand with MECCA."
Judging by the wild excitement at MECCA HQ, the feeling is very much mutual. Here, we talk to the entrepreneurial founder about rejection, friends with (skincare!) benefits and his surprising hot take on hyaluronic acid…
I wanted to make beauty more human

Nicolas Travis doesn't just have good skin. He has the kind of incandescent glow that seems almost supernatural. But that wasn't always the case. "I had severe acne as a teenager, and I found the whole process of shopping for products really daunting and intimidating," he tells us. "I quickly learnt that there were a lot of empty promises on the market. Products that didn't do what they proclaimed to do. So, I was always left wanting more."
And while the acne eventually passed, the memory of that experience didn't. Allies of Skin was born out of a desire to demystify skincare, to make it simple and accessible and – above all else – efficacious. "I took all the pain points I experienced as a teenager and applied it to Allies of Skin, making efficacy and transparency a focal point."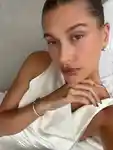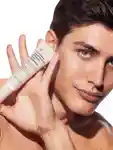 Years of study followed, with Travis earning a degree in biomedical and pharmaceutical science as well as a master's in international business. This cocktail of specialties made Travis the perfect candidate to start his very own skincare range. "I wanted a brand that would focus on delivering results and talk about what's in their formulas versus hiding behind marketing jargon… most importantly, I wanted to make beauty more human."
He did that by starting with a pared-back, streamlined offering of just three key products, designed to take users from morning to night. "Skincare is so personal – what works for someone on social media may not work for you. So, instead of a complicated routine, pick one that gives you joy, that is effortless. Because consistency is critical to having the results you want."
It was only a matter of time before Allies of Skin expanded – the demand was almost instantaneous. "My approach is always to listen first," Travis says of what inspires product development. "I spent a lot of time listening on social media and forums, seeing what people were griping about their products."
A prime example was vitamin C, which is known as an 'unstable' ingredient – it's prone to oxidising, which can reduce its effectiveness (most serums contain water, which also includes oxygen atoms – not ideal). And in high-percentage concentrations, it can be irritating to sensitive skin. "When it came time to create our own vitamin C serum, I knew I had to formulate without water because it would solve both pain points simultaneously. Our 35% Vitamin C+ Perfecting Serum is the world's first and only waterless 35 percent vitamin C serum, and it is a bestseller because people are always so surprised that they can use such high levels."

While innovation is at the heart of Allies of Skin, failure comes with the territory – and Travis has had to be open to it: "The truth is that we're doing everything for the first time, so I always tell my team that we're a company that fails fast and recovers faster. Not being afraid of failing takes the sting away from getting it wrong."
And there's plenty that they're getting right. Take that Kaia moment we mentioned earlier: how exactly does one produce a celebrity endorsement of that calibre? Turns out, it's all about who you know. A friend-of-a-friend situation saw Travis' dear friend, makeup artist Nikki Deroest, share Allies of Skin with her friend – none other than celebrity fitness queen Kirsty Godso, who happens to train Kaia Gerber.
"Kaia was breaking out a lot from her busy work schedule, and Nikki and Kirsty offered to help. We created a customised routine for Kaia, and she stopped breaking out and said that she kept seeing results that got better and better. And the rest is history!" says Travis.
"I was so grateful for that moment because it demonstrated that our products deliver results you can see and feel. It brought us a lot of new customers who also have similar skin issues. That's the human bit that I was referring to earlier; you can be a supermodel with incredible genetics, but you can still breakout. We are all human."
So, if Travis could put Allies of Skin into the hands of anyone else, who would it be? "Oprah, Amal Clooney, Adele, Tom Ford and Meryl Streep. I know you only asked for one, but if I'm putting things out in the universe, I might as well go for everything I want!"
It's working out well so far. But despite the buzz, you won't ever see Allies of Skin producing skincare for the sake of trending ingredients or hyped-up routines. Take hyaluronic acid, the ingredient Travis is controversially unmoved by. "It's a good ingredient, but it's not the magic panacea. In full transparency, we have the Multi Hyaluronic Antioxidant Hydration Serum in our portfolio, but hyaluronic acid is a 'supporting actor' in the formula – it's more than a hyaluronic acid serum."
And you won't see Allies of Skin creating gendered products, either. "I go with science," Travis explains. "The skin is the largest organ we have. Our organs don't have a gender. You take care of your heart the same way if you are male or female or non-binary. The same goes with your skin."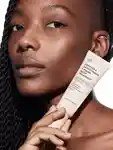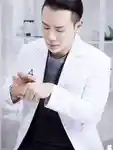 You take care of your heart the same way if you are male or female or non-binary. The same goes with your skin
When we ask Travis for his best skincare advice, there are no complex routines. Rule number one? "Always apply skincare on very damp skin. Products absorb so much better." Rule number two? "It's a journey, not a sprint. It's OK to have bad skin days, and it will get better because the skin is constantly healing itself."
It always helps to have some allies in your corner, though!