Flamingo Estate is the result of a series of radical events: the happenstance of a new home with a provocative past life, the end of a relationship, the demise of a business and the recalibration of the world due to the COVID-19 pandemic. Richard Christiansen's celebrated home, body, produce and wellness brand (monikered after his LA residence) makes for a truly inspiring addition to the MECCA lineup.
Loved by Hollywood's most iconic and influential (Oprah, Ellen DeGeneres, Martha Stewart and Chrissy Teigen, to name a few), Flamingo Estate was born in 2020 to keep local farmers in business during the pandemic, selling cleverly curated produce boxes while the restaurants they previously supplied were closed due to lockdown.
Today, the brand delivers on luxuriously sensorial, purpose-led items for the home and the self that take honest tradition and catapult it into a new era of wellness – one that makes pleasure a priority and celebrates Mother Nature as the world's greatest luxury house.
To orient you on your journey with Flamingo Estate, here are our top five picks from the brand.
Step into the vicinity of this
candle
(even unlit) and you'll be instantly hooked by its unique freshness. It's lush and green, but in a fruity yet savoury way, like the scent that wafts from a freshly torn stem of a ripe, juicy tomato. Made from 100 percent vegetable wax and hand-poured into a green keepsake vessel, we think this candle is the ultimate kitchen scent. Evoke the atmosphere of dinner parties in Sicilian gardens as you prepare an indulgent meal for yourself or your favourite people. It's so good that Oprah included it in her famous Favorite Things list in 2021.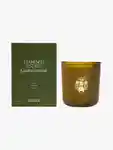 After realising the bath and shower water he was reusing to hydrate his garden was slowly killing his roses, Christiansen set himself on a mission to create a
body wash
made from garden ingredients that helped to nourish and protect the skin's biome, as well as helping to conserve the garden itself. With sustainably harvested meadowfoam seed oil and sunflower seed oil from the US, and eucalyptus from Western Australia (steam-distilled to help sequester carbon and promote biodiversity), this luxurious wash tells the story of Christiansen's journey from Australia, all while being the most delicious-smelling product in your shower.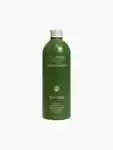 For those moments when you're craving a moment of joy, insight or just overall wellbeing, reach for this take-anywhere vial of carefully-chosen botanical oils. Simply roll it over pulse points, take a beat and allow the blend – including organic Ionian bergamot, sourced from centuries-old groves on the coast of the Ionian Sea, sustainably-farmed Australian sandalwood, Damask rose and pink peppercorn – to invigorate your senses and promote positivity.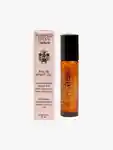 For Flamingo Estate, innovation is looking to the methods and rituals of the past. This scrub harnesses a 260-year-old traditional Icelandic-Danish salt drying method that results in a highly concentrated mineral content (identical to natural seawater), leaving your skin looking and feeling smooth, soft and restored. Thanks to bergamot (cultivated from centuries-old groves on the coast of the Ionian Sea) and sandalwood (sustainably farmed here in Australia), this scrub fills your bathroom with a zesty, earthy aroma that soothes the soul as it smooths the skin.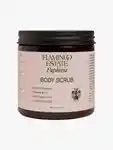 We asked Christiansen if he had a favourite Flamingo Estate product, and as it turns out, it's the brand's humble soap bar (which takes pride of place in his Architectural Digest-approved bathtub). As the founder explained, the star of his hand-poured, hand-cut and deliciously scented soaps is babassu oil, a rich, environmentally ethical palm oil alternative that relies on a healthy rainforest ecosystem for cultivation.
Paired with aromatic essential oils, minerals, fruits and herbs all sourced from farms that employ thoughtful and regenerative growing techniques, these luxuriously buttery bars are as much a celebration of their ingredients as they are of the ritual of self-care, self-love and winding down.