What to gift the people who have everything – it's the eternal question we're committed to solving this year. Everyone has at least one person on their list who leaves them circling the aisles for endless hours in search of that 'unicorn' present.
"The best gifts don't necessarily have to be grand," says Tony Baumann, MECCA's Head of Fabulosity, adding, "But I do believe they should make your recipient – whether that's you or someone else – feel a little fancy."
Make it easy on yourself with luxurious gifts like swish candles that can only be purchased once a year, skincare you know they'll actually use or bite-sized beauty swathed in gorgeous packaging almost too pretty to open, as expertly recommended by Baumann.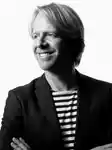 TB: "Can you ever have too many Baies candles? The unique and recognisable Diptyque vessel, the throw of scent when it's lit and the way it merges with any décor environment... This Baies candle sits plum in the middle of my dining table – not only adding amazing scent, but height as well. It will be the first thing my friends see when they sit down just before we break bread over the holiday season."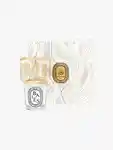 TB: "I have been waiting for this to launch for a long time. The glass design with matte red is exactly what I need for my bathroom; I look at hand wash and lotion like furniture – an accessory to any room. The hand wash's scent is uplifting, modern and zesty, and the lotion is super hydrating, with a quick dry down. It makes the whole ritual of hand washing more visually uplifting."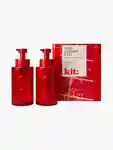 TB:
"I have been using the
Deep Sleep Pillow Spray
for years now and it's the last thing I do in my day. At first, I was sceptical as to whether a spray could actually help – but when I forget to use it, I notice it takes me longer to fall asleep. When this set launched, it wasn't a hard decision to add a bath soak and roll-on to amplify the effect. Bring on the full eight hours!"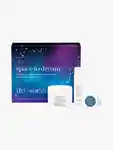 TB:
"
Kaylene Whiskey
is the artist for MECCA's 2023 Holiday packaging and the colour and playfulness of her work is infectious! Inside this set are my two absolute must-haves for this time of the year: I switch in this vitamin C serum three nights a week to bring a brightness and clarity to my skin, and the SPF serum is so easy and super quick to apply. Effective and easy, with heavenly packaging – win-win."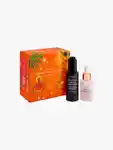 TB:
"This is my hands-down favourite fragrance of 2023. Creamy, warm and with soft florals, it's punchy without being too overwhelming. I love to layer
Escentric 01 by Escentric Molecules
over the top to give it an edge and make it smell a little less 'pretty'. I have never had so many compliments about my fragrance as I have with this combo. Instantly uplifting!"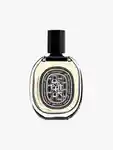 TB: "This time of the year, many of us get our limbs out after hiding them over winter months – and a little maintenance is required. The pump on this body lotion allows you to control the amount of product dispersed and then you just apply all over arms, legs – or anywhere that needs hydration – leaving a natural-looking sheen. It has virtually no scent, so it doesn't play havoc with your fragrance and it settles so quickly and easily, without being too emollient."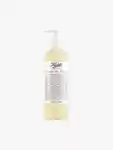 TB:
"It's just not Holiday without our
MECCA COSMETICA
crackers proudly laying on dinner plates. It's an old tradition, beautified!"