It's hard to know how to spoil the fathers and father figures in our lives; after all, how many new ties or pairs of novelty socks does one man need?!
Yes, it's around this time of year we all feel a bit stumped for Father's Day gift ideas (you can't get him another 'World's Best Dad' coffee mug, can you?) – and for those in need of some inspiration when it comes to buying presents for Dad, we've put together this handy Father's Day gift guide based on his lifestyle.
Below, you'll find skincare, grooming, fragrances, body care and more for the routine-focused, luxury loving, fragrance obsessed and active men in your life.
Champion of routines
This man is all about his rituals – and great products with which to perform them! He takes care to make sure every part of his person is accounted for and follows the same carefully chosen steps every day. Elevate his routine with a soothing and nourishing shave cream, an invigorating moisturiser, a hairstyling clay that gives that effortless 'undone' look, and more.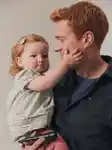 Man of the shower
If the special man in your life is particularly fond of self-pampering, savouring his morning showers and his time at the vanity not long after, this is where you'll want to focus your gifting. Pick up a mood-boosting botanical body wash, a refreshing and purifying grapefruit gel cleanser, and other great pre, in and post-shower offerings.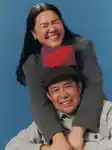 Fragrance fanatic
If his
fragrance
wardrobe puts yours to shame (we're talking different scents for summer, winter, morning and night – at a minimum), the man you're gifting for is without a doubt a fragrance fanatic. No outfit is ever complete without a final spritz, so why not introduce him to his next signature scent? Bonus points if you also gift him a matching body wash and lotion to make the fragrance last even longer.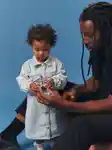 Gym class hero
Whether he has a 'no days off' commitment to the gym or he finds his motivation in nature, the man that fits into this category definitely loves to keep active – and he needs equally hard-working formulas that can keep up with his sporty lifestyle. Upgrade his pre- and post-workout routine with simple, effective formulas that will leave him feeling (and most importantly, smelling) refreshed. No sweat!